13 March 2020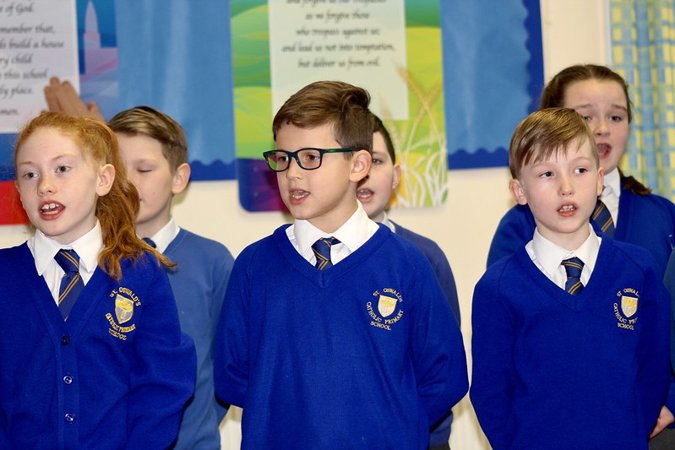 Well done to Charlie who is our Ozzie's champion this week and to Mia who is our Wednesday Worder.
Thank for your donations for Sport Relief. Today the children participated in Sports Relief activities in the hall.
Yesterday we had a visit from two very friendly police officers who told us all about their job and even let some of the children sound the siren on the police carrier vehicle. The children asked some sensible questions. They were very interested in the work of the police and the various jobs within the police force.
We are really proud of the children this week as they have worked hard to complete assessments. They have demonstrated a very positive and sensible attitude.
This week have started a new topic in R.E and have been talking about how we can give our time to others and how we can show acts of kindness. Ask your child about the story of 'The man who was a bridge'.
We will begin a new book in English next week called 'Odd and the Frost Giants' by Neil Gaiman and Chris Riddell.
In Maths we will continue to learn about fractions before moving on to decimals and looking at how they link.
Have a lovely weekend.
Mrs Knott
Mrs Harris
Posted by Martyn Ode on 13 March 2020