13 March 2020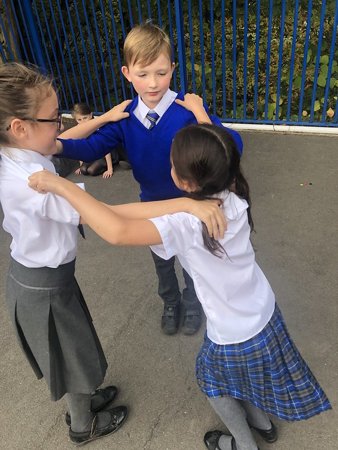 This week, the children have worked very hard on a series of assessment activities. The results of these will feed into my teacher assessment of where the pupils learning is at the moment and give a further indication about what we need to work on for the remaining of the year . Well done to the pupils who applied themselves well.
We are now in the midst of our Lenten activities. The children enjoyed the cakes they bought at the beginning of the week. Thank you to Key Stage 1 and Foundation Stage for their cake donations. Next week it will be the turn of Blackbirds, Starlings and Magpies to bring in cakes to sell.
On Thursday we welcomed back two former pupils, Ellie and Amy, who spoke to all the pupils in an assembly. The theme of the assembly was mental health, with a particular focus on how to deal with emotions and how we can help others who need someone to talk to. We will be following this up with discussions in class.
Today we celebrated Sports Relief with a twenty minute circuit training session , led by Mr. Little. Thank you for your donations for this. The children all looked very sporty!
Miss Cartwright, Mrs Jackson and Mrs Harrison
Posted by Martyn Ode on 13 March 2020
Category: Blackbirds' Class Blog 2019/20