13 March 2020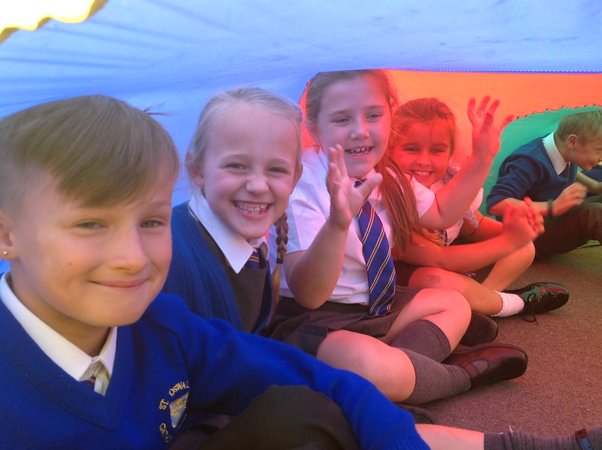 The children have worked extremely hard this week completing their assessments. Every single one of them has tried their best!
We have also had a few treats this week! Because we worked hard, the children have been rewarded with free choice! We have also celebrated Sport Relief today by taking part in a circuit session in the hall with Mr Little. Matthew – I liked the shuttle runs and the exercise through a hoop in the hall today!
In computing with Mr Ode, Hollie said she enjoyed digging for artefacts using the Ipads, 'We found a skull and when we cleaned it up, it had a knife mark in it,' she said!
Ollie– the police visited school on Thursday and brought a carrier van with them – Ollie liked sitting in the front of the van and turning the siren on! We all learnt about the role of a police officer and had the opportunity to hold police shields and try on police hats.
On Thursday morning we enjoyed an assembly presented by an ex-pupil, Amy Madden. Lilly said, 'We learnt that if something is worrying us, we should always tell someone about it.' We learnt about the feelings thermometer which we can use in class.
Have a lovely weekend,
Mrs Grindley, Miss Farrell and Mrs Catterall
Posted by Martyn Ode on 13 March 2020
Category: Starlings' Class Blog 2019/20