13 March 2020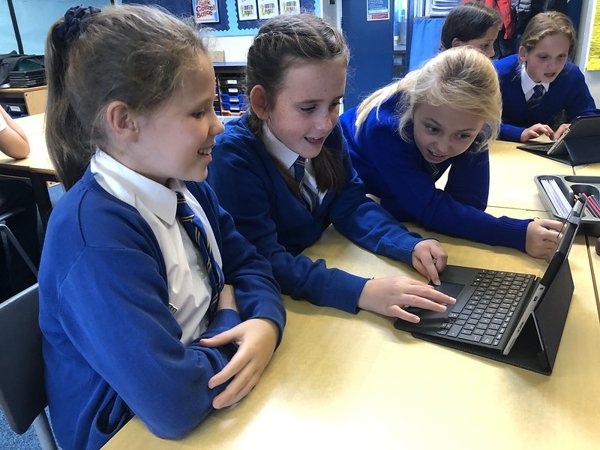 This week Eagles have been really busy completing their assessments. Once they've been marked, we've gone through them to see where they could have picked up some extra marks. We've been so impressed with their attitudes this week and also the standard in a lot of the homework books has been really high. Thank you for your supporting the children through their revision – little and often is the most effective way in our experience. We've got one Maths paper to complete on Monday morning.
Today we've been in the hall to complete a 20 minute circuit for Sport Relief. 5 minutes of HIIT training proved to be quite a challenge, but we got there with some pumping tunes to help us on our way. Thank you for your donations.
Last week, the children brought home their Readathon information and this started this week. Please keep supporting the children to work towards their target. We've noticed a big difference in reading journals being returned this week so please keep these coming in every Monday so that we can give the children 5 dojos and so that we can keep a check on how much our children are reading. We can't stress the importance of reading regularly, enough.
The children had an assembly with a former pupil, Amy Madden, on Thursday, on the area of positive mental health and we're constantly encouraging the children to be open with their feelings and talk to us if they're worried about anything. Please contact us if you feel that there is anything we need to know or we can help your child with.
And finally, on Tuesday 21st April we are having a Careers' Day for KS2. If you can contribute and you'd willingly talk to the children about a career that you have knowledge of, please let Mrs Colothan know in writing. We sent a letter out about this, but there were one or two left lying around at the end of the day. Thank you for your support.
We'd like to wish you all a happy weekend and we'll see you on Monday.
Mrs Hillam, Mrs Colothan, Mrs Jones and Mrs Donlon.
Posted by Martyn Ode on 13 March 2020
Category: Eagles' Class Blog 2019/20