13 March 2020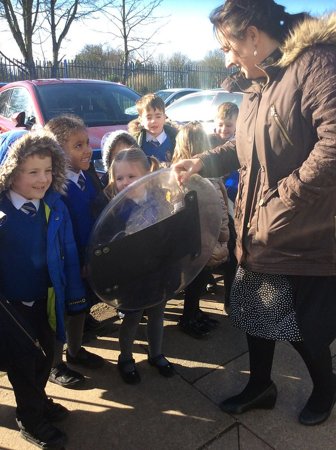 WEDNESDAY WORD – GOD'S LOVE
Our Wednesday word champions for this week are Olivia and Madison who try and be like Jesus in all that they do and have a caring nature towards others. Well done to the both of you.
I FOLLOW "THE OZZIES WAY" CHAMPIONS
Well done to Maleesha and Myles M this week Maleesha who has shown a good attitude to work and … Myles who picked up all the litter in the outdoor area. Well done to both of you.
WHAT HAVE WE BEEN DOING THIS WEEK? –
During Come and See, we have started our new topic of Growing. The children have thought about all the things that grow in nature and have recalled what these need to grow. They drew pictures of these for our floor book.
In Literacy, we received a letter from the tiny seed asking for our help. He wanted us to help create a leaflet for his friends explaining what they need to do to grow healthily. The children recalled events from the story to help them write their own leaflet. Hopefully our leaflets will help his friends find a good place to bed down and start to grow. In phonics, we have learned the sounds igh and ar, reading and writing words with these sounds in them as well as simple captions with these words in them i.e. I park the car at night. We have recapped the the key words we, me, be, she, he, was, my, they, all, you and introduced the word are.
Within Maths, we have continued to work on addition and have learned our number bonds for 10, we used counters and number lines to help us. We recapped the numbers 11-16 and introduced the number 17.
During the afternoon, we have sequenced the life cycle of the plant and have started to practice our Mother's day assembly. The children also enjoyed joining in with Sports relief day and participated in a circuit training session in the hall. Thank you for all your donations.
In dance with Mrs Garner, the children continued their dance about toys and added their own toy movements to their dance.
WEEKEND CHALLENGE – New spellings have been sent home this week – igh and ar words, keep practising them. If your child is confident at writing these words, ask them to put the words into a sentence and write a sentence on the back of their sheet. Also, keep going over the diagraphs sh, ch, th, ng, ai, ee, oo, and oa.
MOTHER'S DAY ASSEMBLY – On Friday 20th March it will be our Mother's day assembly. It will start at 9.10am in the hall and last approximately half an hour. All family and friends are welcome to celebrate all the special women in the children's lives and all that they do for them. Please remember to send in a photograph of your child with their mum into school or email one to Mrs Gill – joanne.gill@saintoswalds.wigan.sch.uk
PARENT INTERVIEWS – On Monday 16th March, we will be holding our second parent interviews. You can book your appointment on line. At this meeting, you will have the opportunity to view your child's books and discuss their progress. The children have brought home their reports today in their yellow folder. Please return this yellow folder to school on Monday morning with your parent and child voice questionnaires inside, along with any WOW moments that you may have added to your child's file. If your child brought their report home in a plastic wallet, this is because you did not return their yellow file in the autumn term, please look for this at home and return it to school on Monday. Thank you for your support with this.
DATES FOR YOUR DIARY –  
Learning Journey files go home – Friday 13th March
Parent Interviews – Monday 16th March
Mother's Day Assembly – Friday 20th March
End of term – Thursday 2nd April 3.30pm  
Enjoy the weekend; we look forward to hearing about your adventures.
Mrs Gill, Mrs Ridings, Miss Davies, Mrs Hanway and Miss Woolley.
Posted by Martyn Ode on 13 March 2020
Category: Owlets' and Eaglets' Class Blog 2019/20