7 February 2020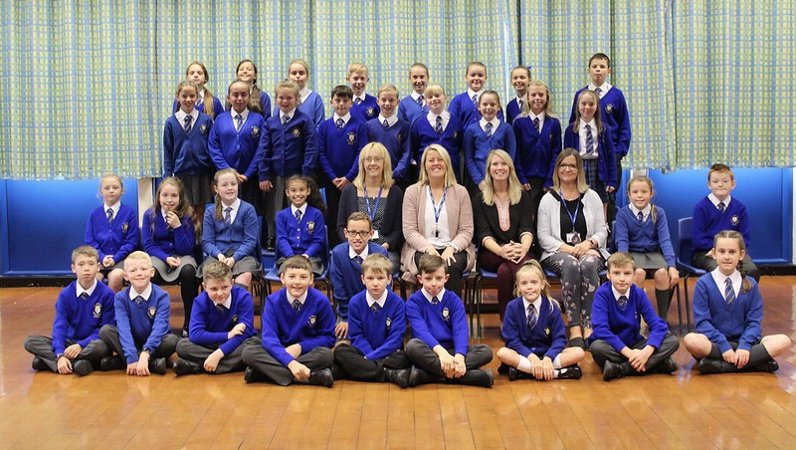 Eagles' Blog 7.2.20
WHAT'S NEW?
Well done to Jessica for being our winner of Ozzie's Champion! Jessica won this week as she is a great example of a pupil who consistently follows our 'Ozzie's Way'.
WEEKLY HIGHLIGHTS
In English, Eagles have continued to read 'The Invention of Hugo Cabret' by Brian Zelznick. The children have written a fantastic report on 'The History of Film'. We learnt lots about silent films and how the making of films has developed over the years.
In Maths, the children are working hard on working on finding percentages of missing amounts and solving problems linked to this.
The children have produced some fantastic collage work in our Art lessons based on the illustrations from our English text. We will be using some of this work to produce a display within our class.
We are looking forward to taking the children to Robinwood next week! Keep checking our twitter page for updates! They will have an amazing time and will enjoy many new experiences. Fingers crossed the weather will be kind to us!
GUEST PUPIL BLOGGERS – William and Evan
We are excited about Robinwood and found out our dorms on Friday! We have been making collages based on the book: The invention of Hugo Cabret. We have been looking at propaganda posters in history for WWII with Mr Goulding. In science we were looking at Marie Currie and how she discovered radium and polonium. We have finished the book 'The invention of Hugo Cabret', we found it very interesting and it deserved to be made into a film! The film was also great that we watched in class!
Thank you for all of your support.
Mrs Colothan, Mrs Hillam, Mrs Donlon and Mrs Jones
Posted by Jane Donlon on 7 February 2020