2 February 2020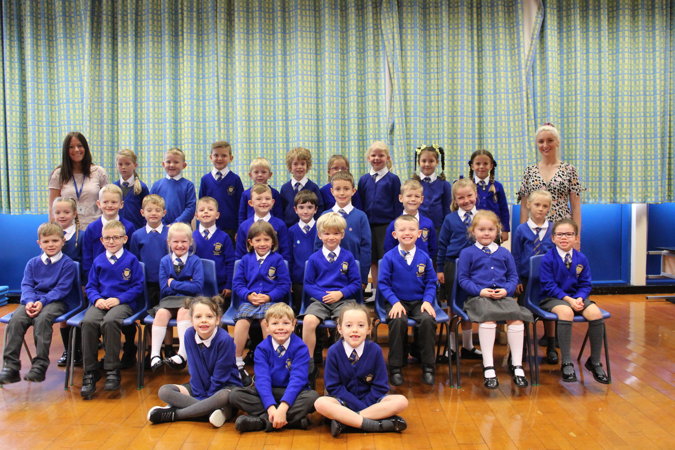 Good afternoon! We have made it to the end of January – hasn't it been a long month? Wagtails have continued to work hard this week finishing topics and learning new skills.
We ended our enjoyable English topic Beegu today. At the beginning of the week, we had time to think about our own story. We created our own alien who crash landed somewhere and went on a similar adventure to Beegu. Today, we wrote our own alien story independently, using skills that have been built up so far. Miss Silver will enjoy reading these imaginative stories this weekend.
We will be starting our new book next week - The Odd Egg. We wonder what exciting writing opportunities this text will bring.
In Maths, we have started out money learning. We have been recognising coins, ordering coins based on value and adding coins. In year 2, children are taught more about using money, including using different combinations of coins to make a total. They need to use their other skills in areas such as place value, counting in 2s, 5s and 10s, addition and subtraction, and apply them to the real-life context of money. Eventually, children need to be able to reason and problem-solve about money. If your child needs a little support, having real coins (or toy versions of the real thing) to work with can really help. It's also a really good idea for children to see how important an understanding of money is in real life, so when you are doing the shopping, talk to your child about the cost of different items, maybe compare prices or ask them to keep a running total of the cost of your shopping. Alternatively, give them a little bit of pocket money and let them treat themselves to something that they can buy with the money they have.
We've done lots of fun activities in our foundation subjects this week. In History, we continued our learning on The Wright Brothers and created an informative newspaper report to showcase our learning so far. In Art, we used marbling ink to create a starry night picture and in Computing, we continued to create starry night pictures on the programme 'paint'. In Science, we explored how seeds disperse. We had a fun sorting activity where we carefully cut out the seed cards, and then sorted them into the different categories to show which are carried away by the wind, which are eaten by animals, which float away on the water, which are thrown by exploding seed pods, and which catch a lift by hooking or sticking themselves to animals' coats. We also created sycamore seeds (like a helicopter) and tested them outside watching the wind carry them across the playground.
In RE, we have been exploring how on Sunday in church, we meet people who do special jobs as we gather to celebrate the Good News of Jesus. We talked about how Jesus is the most special person for the parish family and retold the story of Jesus being presented in the Temple. Ask your child to tell you who Simeon and Anna are.
Next week is the final week to bring in any spare coppers to help Wagtails win that special prize. Some classes have already filled their bottle to the top. We have a quarter of the bottle to go and I know we can do it! Dig deep into those pockets and help us to win the PTA Copper Challenge!
Monday is non-uniform day! Woohoo! Our Faith In Action group have requested that all of the children come to school in their own clothes on Monday 3rd Feb, with a suggested £1 donation. All money raised will go directly to SOCHDOC.
We can't finish the blog without congratulating the very hardworking Harry. Harry has been awarded with the big, yellow certificate this week for showing true resilience and never giving up when he finds something tricky. Harry always asks for help when he is stuck and is always so proud of himself when he achieves something. He is always smiling and easily brightens everyone's day. We are all extremely proud of your hard work this week, Harry – a big well done!
Next week's spelling rule:
The o sound spelt a after w and qu.
e.g was, want, watch, wasp, squash, quarrel, quality
Wishing everyone a joyful weekend.
Love Miss Silver and Mrs Costello
Posted by Martyn Ode on 2 February 2020
Category: Wagtails' Class Blog 2019/20