31 January 2020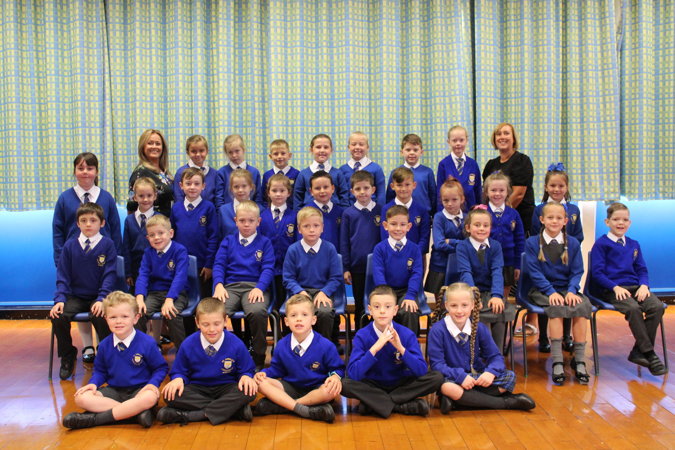 Starlings have had another good week this week!
Monday morning started off very interestingly! The children came into a classroom divided in half! Once sat down, they weren't allowed to cross the barrier. This led to some interesting discussions about how it wasn't fair as half of the children would be able to go out for playtime and the other half couldn't get to the door. One half had the lunchboxes and the other half would have toast, half had access to the water bottles, class library, toilets etc This was to start our new English book – The Selfish Giant. The children have enjoyed the writing opportunities that this has led to so far.
In maths we have started learning about division. So far we have looked at division being the inverse of multiplication and the children have been introduced to the bus stop method of division. This work will continue next week. We have also had times tables tests based on the 3 and 4 times tables. Please continue to encourage children to learn their times tables at home as the children who do not know their tables are finding the division work a challenge.
The children enjoyed their Computing lesson with Mr Ode. This week, pupils have been learning how to edit their photographs and change their photo to black and white. Photos are on Twitter.
Next Friday is our class assembly and all family and friends are welcome. This weekend the children will be bringing home their words and a poem to learn – please help them with these as there are house points to earn on Monday morning for any children who know their words.
Thank you to all the Y3 parents who have sent in the trip money so far. Thank you also to all the families who have contributed to our copper challenge, our jar is now about half way full. If you do have any spare copper coins, can you please send them in for our jar? Thank you. Also, if you have any old games or activities that you could spare for our wet play equipment, please send them into school.
Have a lovely weekend,
Mrs Grindley and Mrs Catterall
Posted by Martyn Ode on 31 January 2020