24 January 2020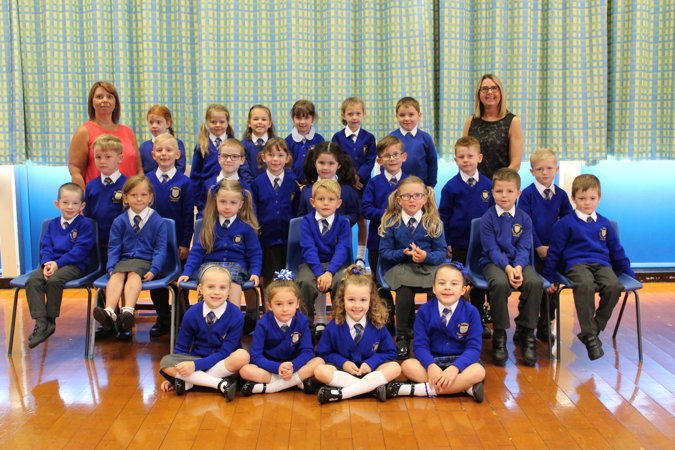 Another fast and fun week in Robins this week.
In English we have continued to find about our new friend Beegu the alien. We have thought about the suffix 'ing' and developed our dictionary skills in pairs – looking for words and reading their meaning. We have drawn our own alien and written about what it looks like, what it eats and how it moves. This is in preparation for next week when we are going to be writing a story about our alien coming to visit our school – watch out Mrs Hassan you might find an alien on your chair!
In maths, the year 1 children have been subtracting two digit numbers with a one digit number within 20. They have been putting the biggest number in their head and counting backwards. They have also been looking at fact families – 2 addition facts and 2 subtraction facts for 3 numbers within 20. The year 2 children have been learning the jump strategy as another strategy to help them when they are subtracting. We have been doing a lot of counting backwards in 10's and 1's.
Please continue to help your children count forwards and backwards (counting backwards is often a skill children do not practise as much) in ones from different numbers within 100. The year 2 children need to practise counting forwards and backwards in ones but also in 10's starting at different numbers within 100.
In History we have looked at old and new planes – ready for our learning on the Wright Brothers next week. We have been learning the dates of the first helicopter and hot air balloon flight.
In Science with Miss Silver the children have been making careful observations of the seeds that we planted next week – we are awaiting the first root to emerge from the seed. The children have also 'become a seed' in a dance. They have performed actions as though they are a seed in the ground. We have some very talented seeds.
In Computing, Mrs Wibberley has been using the programme 'Paint' to paint a picture inspired by Van Gogh's painting 'Starry Night.' The children showed great fine motor controls to change their colour, brush size and type which led to detailed 'Starry Night' inspired pictures. Our Computing lesson linked with our learning in Art where we are finding out about Van Gogh and another artist Peter Thorpe who created pictures of the night sky and space. We have lots of budding Van Gough's in Robins.
Our Wednesday Word this week was 'community' and our Wednesday Worder, who is always a valued member of our class and school community because of his caring ways was Brogan. Well done Brogan we are happy you are in our community.
Our Ozzie's Way Champion of the Week is William. He has worked very hard in maths and has achieved all of the challenges with a smile on his face.
Hoping your weekend is full of fun and adventures.
This weekend Matthew and I are doing absolutely nothing except having as rest, as Matthew has had a heavy cold and a cough this week and needs a weekend of duvets and pj's.Looking forward to hearing all of your weekend adventures on Monday.
Mrs Davies, Mrs Fox and Miss Lea
Posted by Martyn Ode on 24 January 2020
Category: Robins' Class Blog 2019/20