19 January 2020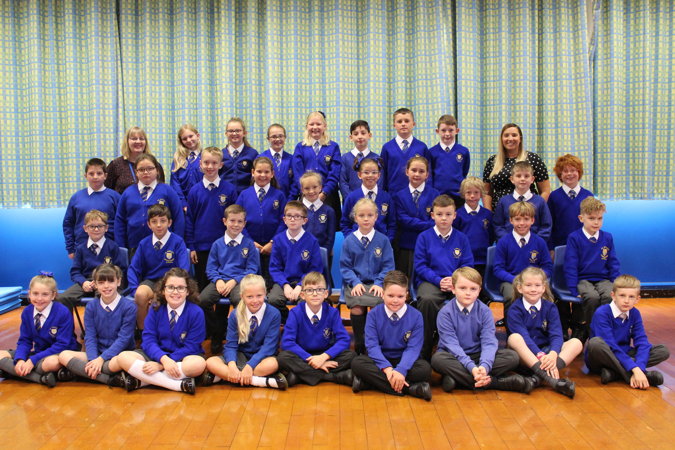 Happy New Year! I hope you have all had a lovely Christmas and New Year- the children certainly seem to have!
Owls have had a great start to the new year! New toast monitors and playground rangers have been chosen for the new half-term.
This week, we have been busy producing lots of writing and consolidating lots of fraction work from before the Christmas holidays.
As well as this,we have been completing first aid training and planning our assembly which is on Thurs 23rd Jan. Busy, busy, busy!
Well done to Oscar who was Owls 'Ozzies Champion' this week- he has worked incredibly hard all week and has been a real active member of every lesson- pushing himself to his full potential! Well done Oscar!
This weeks Dojo winner was Edmond, who has shown a great attitude all week and has been ready to learn. He also has made a great effort to put his hand up and get involved in each session. Well done Edmond!
Our Curriculum Highlights
This week we have started a new book called 'The Invention of Hugo Cabret' by Brian Zelznick. We have been focusing on using parenthesis in our writing and have produced a newspaper report and diary entries. The children are really enjoying their new book and there is a film adaptation available of the book called 'Hugo'.
In Maths, this week the children have been adding and subtracting fractions with different denominations and multiplying and dividing fractions. They are certainly becoming very confident in this now!
Our Art lessons with Mrs Hillam have had a focus on observational drawings from our new English text, using sketching pencils and exploring tone. We have many talented artists!
The children have also spent some time this week with the Wigan Athletic team developing their skills, tactics, team work and communication.
Homework
This week, homework and spellings have been sent home. The Y6's have also started their booster classes. Monday's will have an English focus and Wednesday's will have a Maths focus. Children should bring in their revision books to these sessions.
Thank you to everyone who attended the Robin Wood meeting this week- the children are really excited to go. What a fantastic experience they will have!
Finally, Baby Atherton seems to be cooking very well. I will be leaving for maternity on Friday 7th Feb- all being well! Mrs Higgins has started to work with the children every Wednesday afternoon to start to get to know the children, ready to take over. She is really looking forward to joining Owls class.
Thank you for all of your continued support.
Mrs Atherton & Mrs Smith
Posted by Martyn Ode on 19 January 2020