11 January 2020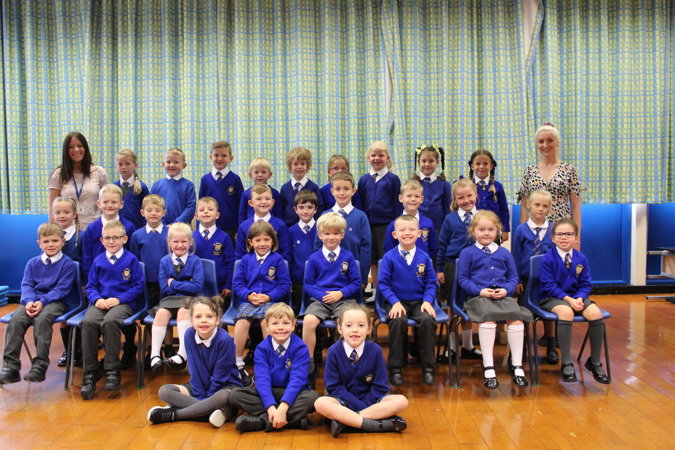 It's 2020 and we would like to start our blog with wishing everybody a happy new year! We hope you all had a magical Christmas making lots of memories with your families!
It was so lovely seeing everyone return to school with happy, smiling faces on Wednesday morning. We had a morning well spent sharing stories and tales and having a good catch up with each other.
In the afternoon, we dived right back into Maths with our measures unit. When we returned from lunch, the tables were covered in brightly coloured tape, all measuring different lengths. We used rulers and metre sticks to measure the length of these and we were all really good at using a ruler accurately. Because we were all so amazing, Miss Silver gave us all an extra challenge task where we had to problem solve and work out all the different possible answers to the question.
On Thursday, we all wrote a thank you letter to Father Christmas showing off to him all the Year 2 writing skills we have learned so far. This was a worthy revision task and got our brains working hard brushing up on all the grammar skills we had previously been taught. We also drew some Christmas selfies on phone templates to send off with our letters. Father Christmas will be so pleased to hear how thankful we all are and how fun everyone's Christmas has been.
In Maths, we compared lengths, answering a range of test-style questions. We used language such as 'shorter than, longer than and the same as' and used the symbols < > = too.
We started today with reflecting on 2019 and thinking about our 2020 New Year resolutions. We all thoughtfully created a goal to work towards achieving by the end of Year 2 and used these to create an inspirational classroom display. We had resolutions such as bring my homework in on time, learn how to tie my shoelaces, practise my handwriting so I can be awarded my pen license and to proof read my writing to check for silly mistakes. With the amount of determination and hard work shown by every individual in the autumn term, Miss Silver has no doubt that we will all achieve our personal goals.
We were problem solvers again in Maths today, answering word problems involving lengths. We recapped addition and subtraction whilst completing these problems, once again impressing Miss Silver with all our recalled knowledge!
This afternoon was STEM afternoon. It was a good job Mrs Hassan didn't sneak into class as it was a chaotic mess with the carpet full of Lego pieces and plastic cups. There were sounds such as 'ohh and ahhh' coming loudly from the classroom as we planned, investigated and tested towers from plastic cups. We also used our measuring skills obtained in Maths this week to measure and compare the height of our towers. We also used Lego bricks to create specific sculptures. We certainly have some future architects in class. Well done everyone for the amount of enthusiasm you all shown this afternoon.
It was extremely tricky to decide on this week's Ozzie's Champion certificate winner. If Miss Silver could have handed out 29 certificates, she would have! Everyone has begun the year fabulously. The behaviour and manners of every child has been impeccable and Miss Silver has gone home every evening with a happy heart. The certificate was awarded to Jacob P who has shone extra bright this week. He has developed his resilience and has begun to demonstrate an 'I can' attitude when completing his work. A huge congratulations Jacob, keep up this brilliant, new attitude and you will most definitely have a fantastic year. We are all so proud of how you have started 2020!
Thanks again everyone for such a lovely first three days back. Enjoy your weekend!
Love Wagtails xx
Posted by Martyn Ode on 11 January 2020
Category: Wagtails' Class Blog 2019/20