10 January 2020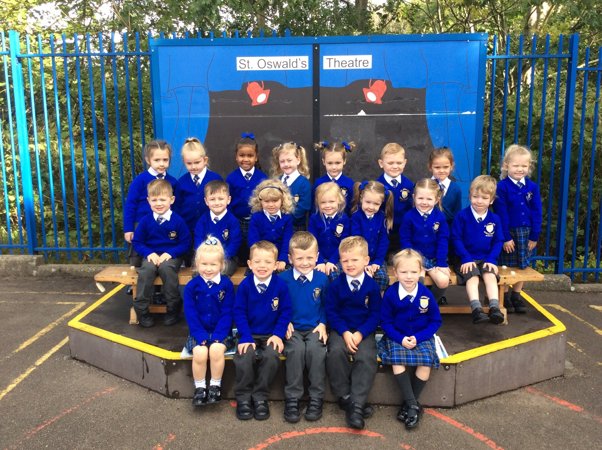 Friday 10th January
A belated New Year's message - Happy New Year to all our parents and children. We wish you a happy healthy and prosperous year for 2020. The children have come back after the New Year ready to learn and take on the new challenges ahead.
WEDNESDAY WORD – NEW START
Our Wednesday word champions for this week are Ruben Biddiss and Emily-Rose Tobias for showing that they have been focussed and ready to learn at the start of our new year. Well done to the both of you.
I FOLLOW "THE OZZIE'S WAY" CHAMPIONS
Well done to Maleesha Winstanley and Marco King this week, who have come back to school with a positive attitude. Well done to both of you.
WHAT HAVE WE BEEN DOING THIS WEEK ? – During Come and See we have started our new topic of Celebrating. Thank you to the parents who have sent in their photographs of the different celebrations the children have experienced. Please continue to send these in next week. The children also found out about Epiphany and how it's a celebration we have to recognise when the Three Kings first met Jesus. During Literacy, we have been talking about our Christmas experience. We looked at the phase 2 sounds and words to see what the children could remember. Within our heads down activity, the children have been writing about what they got for Christmas thinking about the sounds they can hear in the words and writing the letters in response to these sounds. In Maths, we have recapped the numbers and number order and have revisited the names of the 2D and 3D shapes. The children have really impressed us with all that they have retained over their two weeks break. On Friday, the children joined in with the whole school STEM activity day. They showed good problem solving skills and worked well as a team to solve a variety of different problems related to floating and sinking, bridge building with pasta and playdough and rescuing the seal without using their hands or more water.
WEEKEND CHALLENGE – Please continue to send in, where possible, any photographs of any Celebrations that the children have been invited to (ie birthdays, weddings, Easter). This week we are asking you to complete the eye spy activity with your child. Get them to think about the initial sounds. If you like to challenge your child further ask them to think about the end of the word (ie eye spy with my little eye something beginning with n as in sun, train.)
INSPIRE SESSION – On Wednesday 29th January we will be holding our Writing inspire session.
Morning session – 9am – 11am is for the Eaglet parents/carers.
Afternoon session – 1.30pm – 3.30pm is for the Owlet parents/carers.
The session will run the same as previous sessions and we hope that parents will be able to attend or send another representative to work with their child.
Enjoy the weekend.
Mrs Gill, Mrs Ridings, Miss Davies, Mrs Hanway and Miss Woolley.
Posted by Martyn Ode on 10 January 2020