8 December 2019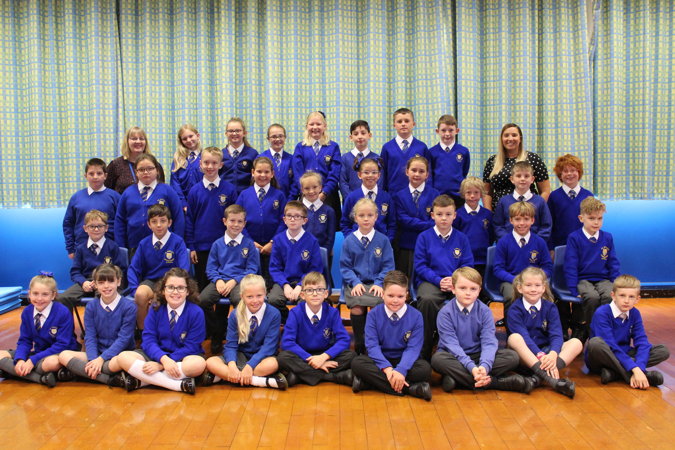 We've had another busy week! We finished it off by having our annual Singalong Bingo in the hall. The choir sang throughout the afternoon whilst the Year 5's served tea, coffee and cakes.
This week's Ozzies Champion was Isla Cook for working exceptionally hard this week and answering lots of questions in class. Well done Isla!
This weeks Dojo winner was James Carter who has been close to winning on a couple of occasions. Well done James, great attitude, focus and work all week!
Our Curriculum Highlights
The tree is up and we are continuing to make items for the Christmas fair.
Rehearsals for the Christmas production continue with the children choreographing some of their own dances.
The children really enjoyed the Christmas disco on Monday and showed off their best dance moves.
In English, we have been having a SPAG focus and looking at some of the terminology that that children are expected to know. We will begin our new topic on Monday based on the book 'Can we save the tiger?'
In Maths, we have started to move onto fractions and have been looking at equivalent fractions and simplifying. We will continue to work on adding and subtracting, multiplying and dividing fractions, finding fractions of quantities and much more. Please continue to help children with times tables as this helps a great deal in every area of maths.
In our R.E. work we have been discussing how we can prepare during advent and each day we are opening a door on our class advent calendar to remind us of those that need our help, support and prayers during advent.
Homework
Homework was not sent home this week as we ran out of time with Singalong Bingo on Friday afternoon. A smaller homework and spellings will be sent on Monday and need only be returned by Friday this week.
Thank you for all of your continued support.
Mrs Atherton & Mrs Smith
Posted by Martyn Ode on 8 December 2019