1 December 2019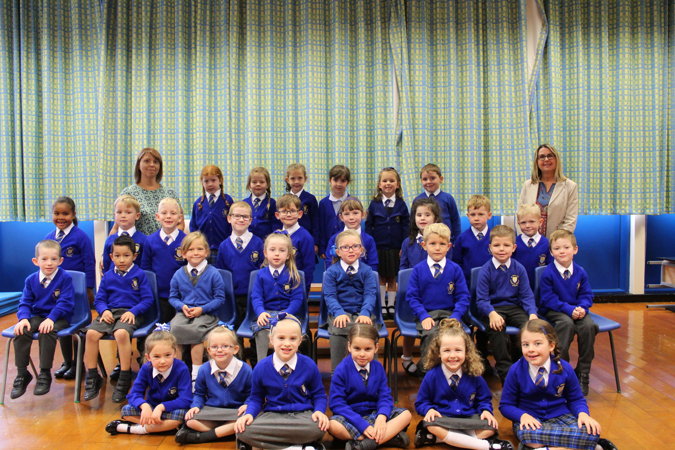 This has been a week of celebrations in Robin's class. We have been doing our end of term quizzes and all of the children have made me very very proud. They have tried their hardest throughout the week.
Robins you are all superstars!
In our Come and See lessons we have created a class advent calendar. We thought about how Christians prepare for the greatest gift at Christmas – Jesus. Some of the ideas the children had were to listen to their mum and dad, tidying up when they have been asked and helping people who are less fortunate then themselves.
In DT we have finished our animal habitats we used…pipe cleaners pom poms, lollypop sticks and wool. We cannot wait for you to see them when you visit us on Tuesday. Next week we are going to evaluate our work thinking about what was easy difficult and how we would improve it next time.
We have learned all of our Christmas performance songs and most of us have learned our words. If you need another copy of them please just let me know. We are now working on our loud and clear voices. We went into the hall for the first time and we all know our positions on the stage. Costume reminder – our dress rehearsal is Monday 9th December so all costumes must be in by next Thursday 5th December.
Today we have started to make some paper chains to decorate our classroom. These will be hung was part of us preparing for Christmas.
Our Wednesday Worder this week was Colleen who is always patient, kind and considerate to others.. Well done Colleen we are very proud of you!
Our Ozzie's Way Champion of the Week was Brogan. Brogan is always helpful in class and if a job needs to be done then Brogan is your man. Well done Brogan we are very proud of you!
Reminder to bring in your star decoration for our school Christmas tree.
We would also like to welcome our parents/carers to our classroom on Tuesday at 3.30 so we can show you our achievements so far this year.
This weekend marks the start of Advent and boy have we got a busy time ahead of us. There is the Christmas party disco theatre visit, supper with Santa, performance and lots, lots more fun and exciting activities to help us celebrate this amazing time of year!
Finally I would like to say thank you to all of the children who looked after me when I lost my voice. A good thing some might say! Isobella even brought in a cough sweet for me, which is what made my voice come back – thank you Isobella. Thank you to all of my Robins – I am a very lucky Miss Lea.
In our house this weekend we are wondering if we are going to get a visit from a cheeky, mischievous elf. Matthew is very excited at the prospect. Happy Weekend everyone…looking forward to hearing all about your weekend adventures on Monday and your stories of any elves that may have come visiting you.
Miss Lea, Mrs Davies and Mrs Fox
Posted by Martyn Ode on 1 December 2019
Category: Robins' Class Blog 2019/20