29 November 2019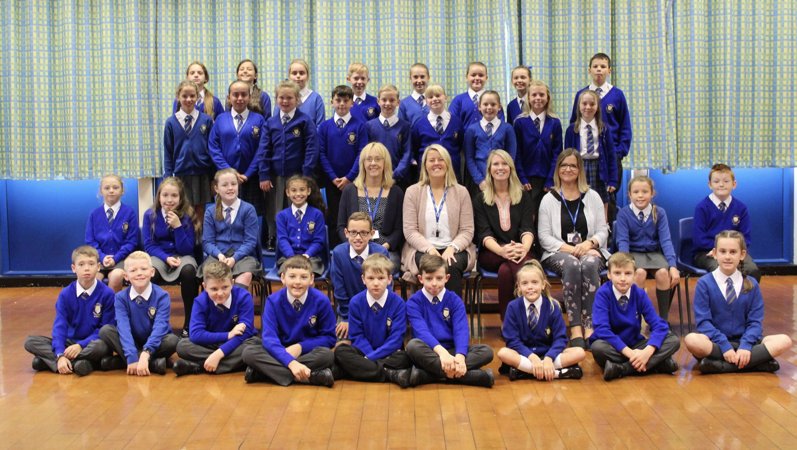 WHAT'S NEW?
Well done to George for being our winner of Ozzie's Champion! George won this week for showing resilience and determination and giving 100% in all subjects. He is a great example of a hard-working, Year 6 pupil.
It has been assessment week for the Year 6 pupils. They have completed past SATs papers. We are incredibly proud of the children this week. They have all applied themselves fantastically well, displaying stamina, perseverance and applying previously taught strategies very well. We use this assessment information to remedy any misconceptions the children may have and understand further where to offer support needed. A great start Year 6 to achieving well on these assessments!
There will be no homework sent home this week as we are asking children to make a Christmas star decoration for the school Christmas tree. Next week is 'Book Swap Day'. Letters have been sent home for this event. Please could books be brought in next week, wrapped and labelled, ready to swap on Tuesday.
Additionally, on Tuesday at 3.30pm, there is an opportunity for parents to come and view books. We look forward to seeing you there.
A PLEA FROM MRS COLOTHAN AND MRS HILLAM!
Please could the children continue to bring in any of the free Christmas magazines. For example, those from Aldi, M&S etc. We will be using these to make products for our Christmas Fair. Thank you. The Argos 'Book of Dreams' is a good-sized magazine to bring in! Thank you.
Thank you for all of your support.
Mrs Colothan, Mrs Hillam, Mrs Donlon and Mrs Jones
Posted by Martyn Ode on 29 November 2019