22 November 2019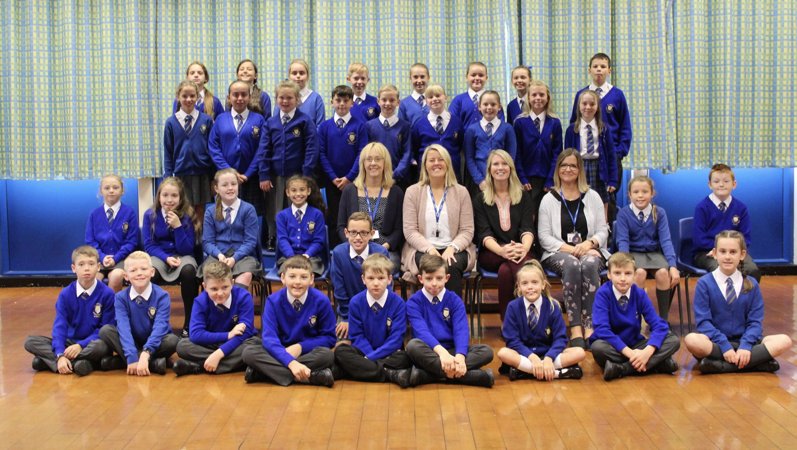 Well done to Mihaela for being our winner of Ozzie's Champion! Mihaela won this week for being a good example to others at all times.
EAGLES' BLOG THIS WEEK IS WRITTEN BY MIHAELA AND JESSICA
The past five days have been quite different from normal as it has been revision week. We have revised previous topics in maths such as: rounding, simplifying fractions and multiplying and dividing numbers. In English, we have learnt how to answer questions correctly, mainly questions in reading tests as that we can sometimes find difficult! It hasn't all been revision! On Wednesday, we played netball! Catching and throwing, we have all enjoyed learning the basics and finding out different ways to throw and catch. An example of this is jumping to catch the ball in mid-air. During art, we have been learning how to recreate African art and how to use bold colours in our pieces of work. On Friday we have been finishing our board games about the circulatory system. They all look very bright and professional, we have been making them with our favourite teacher!
A PLEA FROM MRS COLOTHAN AND MRS HILLAM!
Please could the children continue to bring in any of the free Christmas magazines. For example, those from Aldi, M&S etc. We will be using these to make products for our Christmas Fair. Thank you. The Argos 'Book of Dreams' is a good-sized magazine to bring in! Thank you.
Next week it is assessment week!
Thank you for all of your support.
Mrs Colothan, Mrs Hillam, Mrs Donlon and Mrs Jones
Posted by Martyn Ode on 22 November 2019