16 November 2019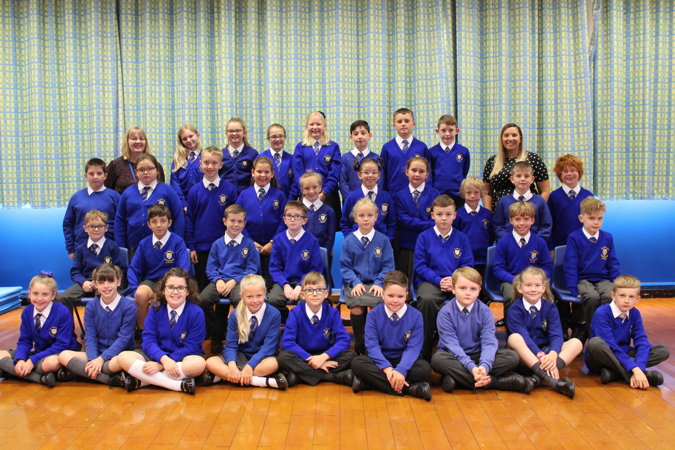 On Monday this week we went over to the Garden of Remembrance to remember all those who lost their lives in any world wars. Whilst we were there we had a 2 minute silence and received a special blessing off Deacon Paul.
This week has been Judaism Week. On Wednesday, we had a visitor come to school called Ann Angel who taught us all about her religion. She shared her experiences of the Passover (Pesach) with us and we got to try out some of the food that they traditionally eat at this special occasion.
We finished the week this week with Children in Need. All of KS2 gathered in the hall to take part in a live workout with Joe Wicks- this certainly got us ready and alert this morning! Check out the video on our Twitter account and Website.
This week's Ozzies Champion was Scott Winder for working exceptionally hard this week, particularly with his Maths. Well done Scott!
This week's Dojo winner was Sophia Burns, who has worked hard all week across all subjects and has been a great role model in the classroom. Well done Sophia!
Our Curriculum Highlights
This week in English, we have been looking at figurative language and have been trying to incorporate it into our writing sequel for 'The Promise'.
In Maths this week, we have been learning how to do long division and have done some problem solving activities based on this. We also spent some time focusing on how to multiply and divide by 10,100 and 1000 using a place value chart to help.
Homework
The homework this week is on figurative language (similes, metaphors and personification) and Long Division. Spellings have also been sent home, which will be tested next Friday. Pupils are can use www.discoveryeducation.co.uk for additional support.
Thank you for all of your continued support.
Mrs Atherton & Mrs Smith
Posted by Martyn Ode on 16 November 2019