8 November 2019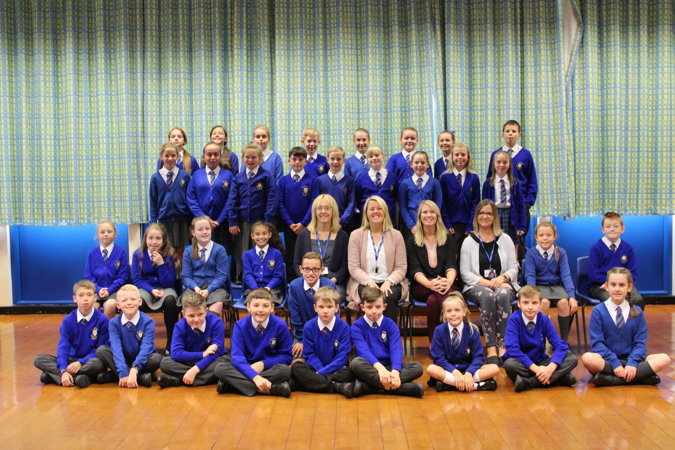 WHAT'S NEW?
Well done to Charlotte for being our winner of Ozzie's Champion!
The Year 6 have had an informative talk from the Fire Service about keeping safe on Bonfire Night and learning The Firework Code.
Some of the Y6 pupils have been involved with Virgin Money in creating and devising their own business. They are showing amazing entrepreneurial skills such as budgeting, planning, budgeting and designing prototypes. Well done to these pupils for showing such initiative!
WEEKLY HIGHLIGHTS
In English, Eagles have started reading the new book 'The Arrival' by Shaun Tan. It is a picture book with no words! This surprised many of the children – reading a book with no words. The children have been developing their skills of inference and awareness of refugees. The Writer of the Month is Ava M. She has won this for her fantastic use of adventurous vocabulary and adverbial phrases. Well done Ava!
In Maths, we have been revising the method of long division and applying these to problems where the answer needs to be rounded. There has also been a focus on working with cube numbers. All pupils have been given a Discovery Education Espresso website log in. This website has some really good video tutorials for completing division and multiplication written methods. Discovery Education Espresso is very good to support pupils with their revision of Year 6 and previous years' skills. There are also games and activities that help with reading, writing, spelling and science. Children should be continuing to practise their times tables using TT Rock Stars.
In Art, the children have been painting based on the work of artist David Hockney.
Please could the children bring in any of the free Christmas magazines, those from Aldi, M&S etc. We will be using these to make products for our Christmas Fair. Thank you.
QUOTES FROM OUR CLASS
Geroge said, 'I like making the board games as it was a different way to complete our work'
'Our new text The Promise is a great book. It has lovely illustrations and an important message', Ella said.
GUEST PUPIL BLOGGERS – EVAN, LIAM AND XAVIER
This week has been really good and we have enjoyed it! This week we have designed science board games which all of us have loved. These games included "Bodopoly", "The Chase" and many many more. We enjoyed creating these games for our friends to play. In maths this week we have done some peer teaching where some of us have been teaching others who do not understand as well. On Friday, we came in red to show respect to those who served for us in the war. We watched a video diary of a soldier in WW1. It helped us to remember how lucky we are and how our lives would be different without the people who have fought and died for us.
Thank you for all of your support.
Mrs Colothan, Mrs Hillam, Mrs Donlon and Mrs Jones
Posted by Martyn Ode on 8 November 2019