2 November 2019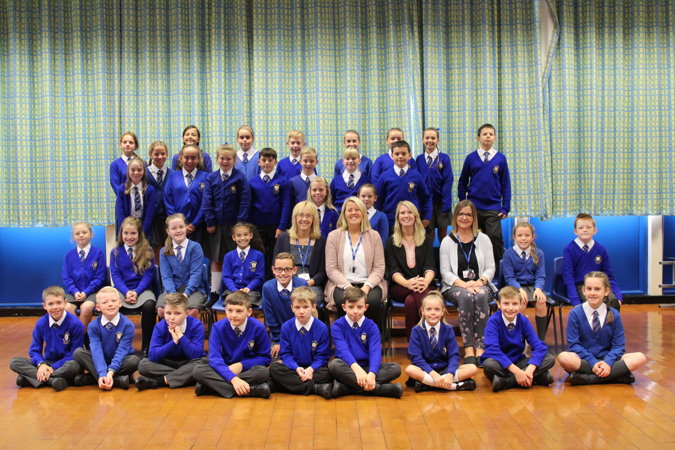 Well done to Maya for being our winner of Ozzie's Champion!
Xavier was our Class Dojo winner. Great attitude to achieving this prize Xavier.
Year 6 have had a very varied week. They have been involved in learning the Lambeth Walk, creating Poppies for our Remembrance display, attending All Saints' Mass and taking part in many sporting events.
A special mention is deserved for our Y6 Enterprise Group. They have shown such organisation, independence and initiative. The group are extremely enthusiastic and dynamic. I can't wait to see all of their products selling at the Christmas Fair. Amazing effort!
WEEKLY HIGHLIGHTS
In English, Eagles have started reading the new book 'The Promise' by Nicola Davies. It is a book based on making promises and the importance of nature and preserving it. The children have excelled in their responses to the texts already. They have each made a promise that they will try to keep that will save our world. Ask your child what promise they made. Have they kept it?!
In Maths, we have been continuing to revise the method of long division and applying these to problems where the answer needs to be rounded. Pupils are taking part in peer teaching of this method. We have had a focus on understanding factors and reasoning linked to this objective.
In Science the children have been planning and designing a board game about the circulatory system for other children to play. Eagles' designs are very creative and show their good understanding of our Science topic.
Next Friday the pupils will be taking part in performing the Lambeth Walk at the Remembrance Memorial Tea-Party. Some children will also be performing the Waltz and reading and performing a mime to some World War I poetry. It will be a lovely afternoon.
TO REMEMBER
Spellings need to be practised regularly throughout the week.
Keep practising times tables. This is a MUST!!
Children need to be reading at least 5 nights out of 7. Pupils or parents can write the date and title of the book that they have been reading in their diaries.
Thank you for all of your support.
Mrs Colothan, Mrs Hillam, Mrs Donlon and Mrs Jones
Posted by Martyn Ode on 2 November 2019