1 November 2019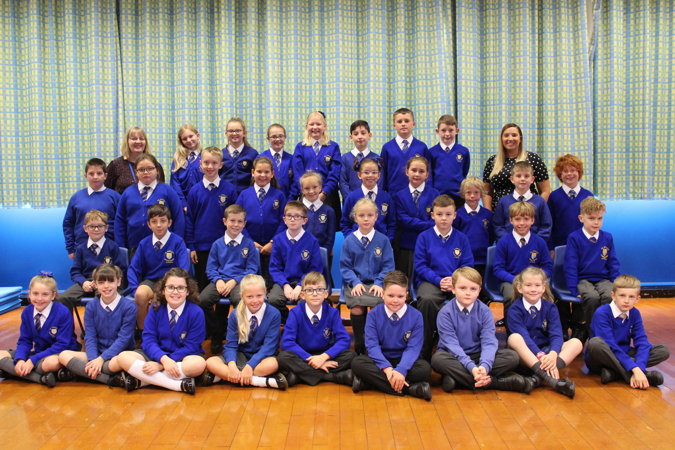 A busy first week back! The children have been telling me all about their half terms and it sounds like they have been equally as busy over the holidays.
The children have also been super busy this afternoon doing some Maths to 'Crack the Code'. The code revealed a message which spelled out 'Mrs Atherton is having a baby'!!! And yes it's true, I will be due to start maternity leave some time in February- please see the letter that has been sent home with your child tonight.
This week's Ozzies Champion was Orren Ridings for always being a great role model and having a fantastic attitude to everything he does. Well done Orren!
This week's Dojo winner was Scarlett Turnock, who has shown a fantastic attitude all week. She has been ready to learn, contributed lots to class discussions and has produced some really thoughtful work. Well done Scarlett!
Today the Y6 children went over to St Oswald's Church for the 12.15pm All Saints mass.
Any Christmas Card orders need to be brought back into school by Monday. The orders made will support our PTA and any money raised goes towards enhancing the children's learning.
On Monday 4th November at 2.30pm, Owl's will be over at St Oswald's church for their class mass. Everyone is welcome to join us over over at church to celebrate this.
Our Curriculum Highlights
This week in English, we have started our new English text 'The Promise' by Nicola Davies. We have been thinking about the difference between promises and secrets and have also been working on synonyms, antonyms and noun phrases.
In Maths this week, we have been learning how to divide using the shed method. We have also started to tackle some division problems that require rounding when answering the question fully e.g. 138 r 6 = 138 full packs of pencils.
Homework
The homework this week is on division and antonyms and synonyms. Spellings have also been sent home, which will be tested next Friday.
Thank you for all of your continued support.
Mrs Atherton & Mrs Smith
Posted by Martyn Ode on 1 November 2019