18 October 2019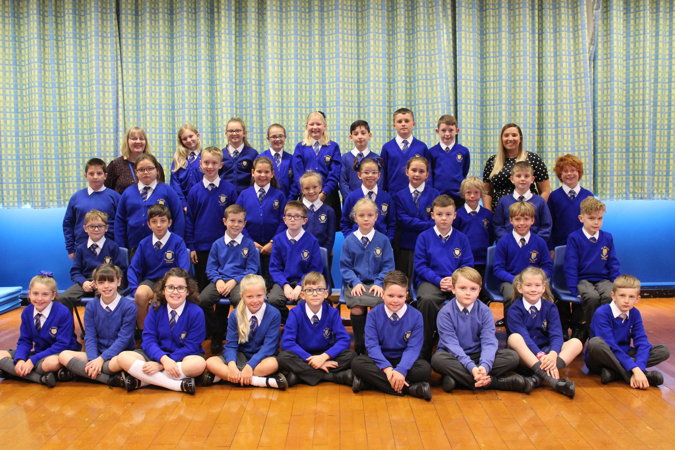 What a great week to end our first half-term in Owls! Today we have been busy designing personalised Christmas Cards, which you can order if you wish. All the details will be going home tonight. Any orders made will support our PTA and any money raised goes towards enhancing the children's learning.
This morning, we also enjoyed bouncing around on the inflatable provided by Sports Cool. Check out some of the pictures on Twitter.
And finally, we had our end of half-term tuck shop ran by the PTA. The children loved getting lots of sweets, chocolate and crisp goodies!
This week's Ozzies Champion was Charlotte Trickett for working hard in English, especially with her writing. She used some great vocabulary in her work and proof read her writing well. Well done Charlotte!
This week's Dojo winner was Michael Wadeson, who has shown a fantastic attitude all week. He has been ready to learn, contributed lots to class discussions and has worked hard across all his lessons. Fantastic week Michael!
Our Curriculum Highlights
This week in English, we have started our new English text 'The Arrival' by Shaun Tan. We have been using our inference skills to predict what might be happening in a series of pictures. The book is completely pictorial and has no words at all. The children have been using modal verbs like might, could, should to suggest how the story could be told. The children's interpretations have been great!
In Maths this week, we have been consolidating our multiplication methods and solving lots of multiplication problems. We have been using our reasoning and problem solving skills to have a go at some tricky problems.
In Science, the children presented some work to Mrs Hillam that they had learnt on the digestive system. They learnt about Eliud Kipchoge, who ran a marathon in an amazing time due to living a healthy lifestyle, having a strict diet and through sheer determination.
Homework
There will be no homework sent home this week due to half-term. We will keep homework folders in school. Please keep times tables and spellings bubbling and revise any addition, subtraction and multiplication methods with your child whenever you have a spare minute.
Thank you for attending parents evening on Monday, it was great to meet you all and I hope it was useful. The next term is always a busy one in the run up to Christmas. Have a restful half-term!
Thank you for all of your support this term.
Mrs Atherton & Mrs Smith
Posted by Martyn Ode on 18 October 2019