11 October 2019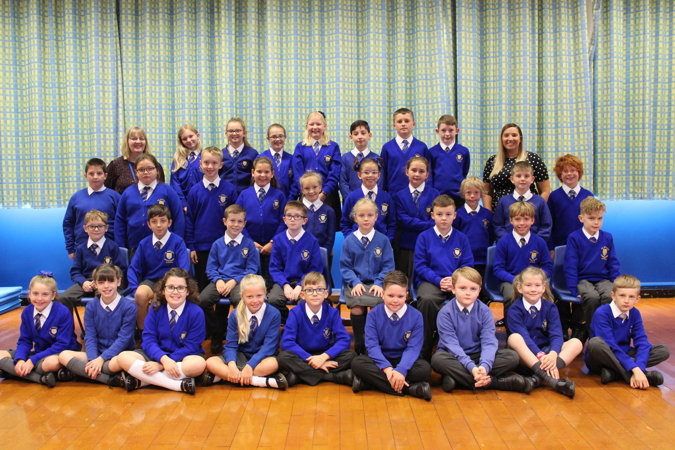 Another busy week for us In Owls'.
This week's Ozzies Champion was Lucas for always setting a good example inside and outside of the classroom and for always having a great attitude towards his work. Well done Lucas!
This week's Dojo winner was Ethan, who has shown a fantastic attitude in all aspects of class this week. Great effort Ethan!
On Monday morning this week, the Y5 children met the author Marie Basting and some children purchased signed copies of her debut novel! All the children really enjoyed asking the author about where she got her ideas for her book and how long it took her to write it.
On Tuesday, the Y6 children enjoyed watching St Edmund Arrowsmith's performance of 'Annie'. The children enjoyed having break in the school canteen and getting a flavour of high school.
Our Curriculum Highlights
This week in English, we have been working on using relative clauses in our writing and have been writing a diary entry using some examples of them in our work.
In Maths this week, the children have started to work on short and long multiplication. Our heads hurt from all the concentration we have needed for this, but we are definitely on our way to mastering this!
In Science, Mrs Hillam did some work with the children on excretion- which the children found highly amusing!
In Humanities this week, we have been developing our understanding of Greenwich Mean Time (GMT) and time zones and the need for them in our world.
Homework
This week, homework and spellings have been sent home. We aim for everyone to get at least 16/20 on spellings each week.
Tonight, your child will be bringing home an interim report which documents how they are working to date and coping with the work they are accessing in school. These will be discussed in further detail at Parent Interviews on Monday. Please make sure that you have booked an appointment.
Thank you for all of your support
Mrs Atherton & Mrs Smith
Posted by Martyn Ode on 11 October 2019
Category: Owls' Class Blog 2019/20