11 October 2019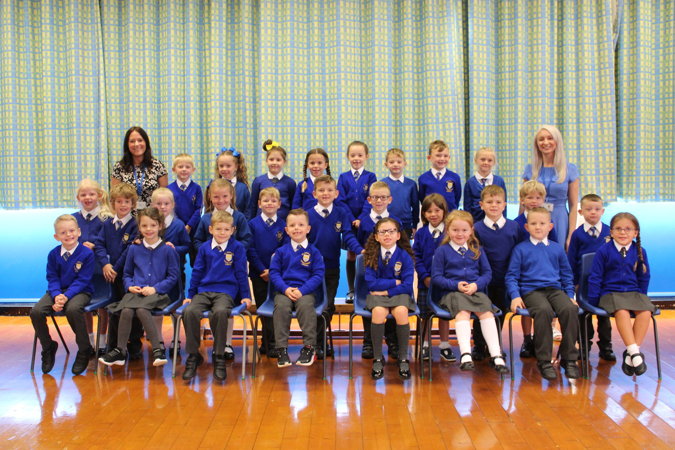 Can you believe we only have one week left until half term? Time has flown! We've had lots to celebrate again – lots of stickers and house points given out and certificates, medals and karate belts shown in our celebration assembly. Well done everyone! Joseph was awarded the Ozzie's Way Champion certificate this week due to his very helpful manner and for being a wonderful role model to others.
In English, we have been inspired to write our own stories based on the naughty bus. We have had stories about the naughty rhino, the naughty LOL doll, the naughty teddy bear and even a naughty marker pen! Our own versions have been full of creativity and you will enjoy reading them at Parent Interviews next week.
In Maths, we have started our addition and subtraction unit. We have been recapping our number bonds to 10 and 20 with lots of practical activities. We tried to do some active maths outside, but unfortunately, the weather let us down! We created some colourful display work instead to remind us of our number bonds for when we are adding and subtracting bigger numbers.
Our DT lesson was so much fun on Monday! We created our own cup and ball toy just like Victorian children used to play with. We enjoyed having competitions with our handmade toy, seeing who could get the most balls in the cup in a row. Next week we will be evaluating our toy, the final part of the DT process.
In History, we used all our new knowledge about toys to create a non-fiction piece of text. We looked at a range of examples and used these examples to identify the features of a non-chronological report. This allowed us to create wonderful reports about the history of toys.
In Computing, we explored different fonts, sizes of fonts and changing the colour of these fonts in Microsoft Word.
In Science this afternoon, we will be exploring our five senses with Miss Lea.
On Thursday, it was World Mental Health Day and we looked at what mental health is, how we can improve our mental health and how we can support others. We created 'Mental Health Superheroes' to put around school to support others. We had bright and cheerful superheroes such as 'Super Listener' and 'Miss Fantastic Friend'.
Reminder
Reading folders should be brought in every Tuesday, with diaries signed. Well done to the children who have received a sticker for doing lots of super reading several nights a week.
Spellings need to be practised regularly throughout the week. Wagtails' spelling scores are very good each week with most children getting full marks so let's keep up the brilliant work!
Homework folders need to be returned by Wednesday. All homework set is based on learning done that week so children should be able to access their homework independently.
Thank you for all your support.
Love Wagtails x
Posted by Martyn Ode on 11 October 2019