11 October 2019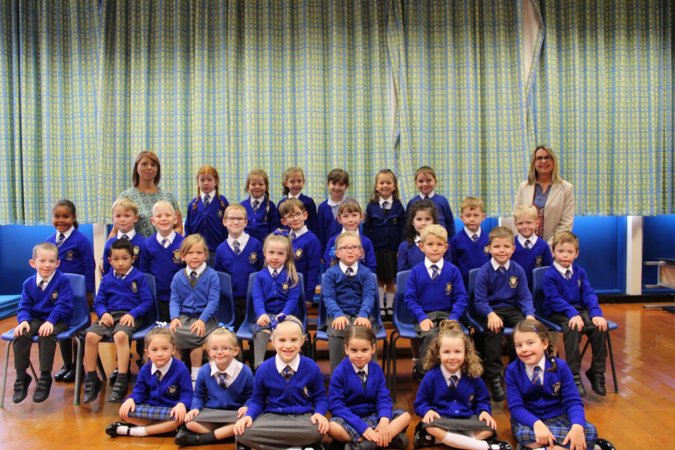 We have had a great week in Robin's this week.
We welcomed our Year 1 parents for a phonics workshop. Thank you for the parents that were able to attend. It was a huge success with lots of positive feedback. The Powerpoint that was used will be on our school website for you to view. Don't worry Year 2 parents we will be welcoming you to a spelling workshop on Wednesday the 6th November in the afternoon. I will send further details after half term.
We have been coming to the end of our Naughty Bus unit, thank goodness there will be no more mischievous behaviour. We have finished our learning with our own story about a naughty toy that lives in our homes. The children have naught unicorns, action figures and cars. Beware this weekend and watch out for any suspicious events!
Our new maths topic started this week and we are going to be learning our numberbonds to 10 and 20 and all things adding. We will be looking at the 'equals sign; too. We talk to the children about the equal sign meaning that there is the same value on either side but it may look different. For example, 8+2= 10, this could also be 10=8+2 or 4+6=8+2 or as an extra challenge 12-2=8+2.
In history we have been writing non-chronological reports about toys from the past and toys today. The children have thoroughly enjoyed playing with toys from the past and comparing them to their toys today. Thank you to the parents and grandparents that sent in toys they had when they were children to enhance our learning further.
In creative arts the children have made their cup and ball using their design, what an afternoon we had playing with our cup and balls, trying our best not to hit our friends. Next week we will be completing the design and make process by evaluating our cup and ball.
Tonight (Friday) your child will bring home their autumn interim reports and we have parents evening next week to discuss them. I hope you have all been online to make an appointment where we will be celebrating each and every child together.
Well done to Annie who was our Wednesday Worder this week. You are thankful and appreciative of everything you have. Annie was the first, and only person so far, to bring in tins for our harvest collection. Thank you.
Well done to Logan who was our Ozzie's Champion of the Week. He is trying really hard with everything he is being asked to do. He enthusiastically talked about predators and the life cycle of a frog with amazing knowledge.
Well done to Brogan who was awarded 2 classdojo's by Mrs Hillam after our Hits, Hymns and Celebration Assembly for sitting nicely and listening.
This weekend my little boy and I are going to the fair. I may still be shaking and quivering, after all of the fast rides, on Monday morning.
We hope you have amazing adventures this weekend. Looking forward to finding out about them on Monday.
Miss Lea, Mrs Davies and Mrs Fox
Posted by Martyn Ode on 11 October 2019