5 October 2019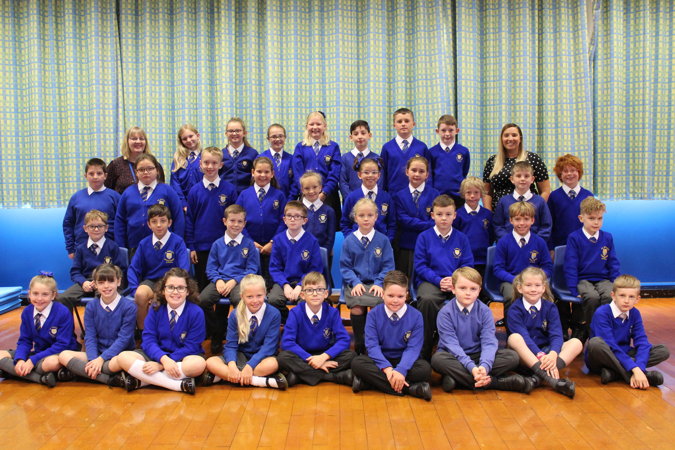 Last weeks 'Ozzies Champion' was Ruby, for always showing a great effort to her work and getting along with everybody.
This week's Dojo winner was Pearl Catterall, who has shown a fantastic attitude in all aspects of class this week. She also took home the 'Ozzies Champion' of the week certificate this week. Well done! #doublewhammy
Thank you to all the parents who attended the Maths Workshop on Tuesday. We hope you found this useful. If you couldn't attend, your child has been sent a username and password for TT Rockstars, which is aimed to support your child with developing their rapid recall of times tables. All children should be logging on for approximately ten minutes per day to practise their times tables.
On Tuesday morning, the Y6 children will be visiting St.Edmund Arrowsmith to watch their production of Annie.
Our Curriculum Highlights
This week in English, we have been writing our own version of 'The Unforgotten Coat'. We have been editing and improving these and giving friendly advice to our peers on how to make them better.
In Maths this week, the children have been solving multi-step problems involving addition and subtraction. We have been using our reasoning and problem solving skills to work out how many steps need to be carried out and which sums need to be completed to get the desired answer.
In Computing, we used Microsoft Word to learn shortcuts e.g. copy and pasting and capitalising. We will continue to develop our understanding of all the functions of Microsoft Word before moving onto sending attachments over emails.
In Humanities this week, we developed our understanding of lines of longitude and latitude to locate places. We used atlas' to locate which continents some of these lines of longitude and latitude passed through.
Homework
This week, homework and spellings have been sent home. We aim for everyone to get at least 16/20 on spellings each week.
Thank you for all of your support
Mrs Atherton & Mrs Smith
Posted by Martyn Ode on 5 October 2019
---
Leave a Reply