5 October 2019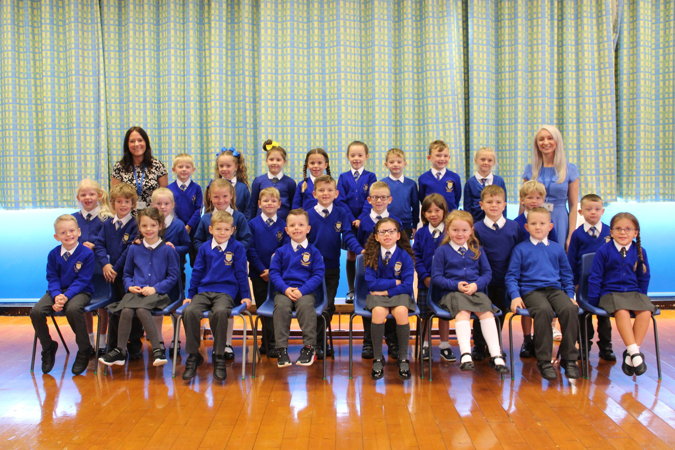 Well Wagtails haven't just been super learners and hard workers this week, they have been detectives and investigators, searching for clues to the whereabouts of the Naughty Bus! We have discovered that he is also a Naughty Night Bus! We found chairs upside down in the sparkle room, books and toys destroyed in Aviary 1, displays tampered with, tyre marks on the hall floor, empty syrup bottles and very soggy flapjacks in the kitchen! It seems that Mrs Hassan has even been effected by the Naughty Night bus as her beautiful, new plant is now bare with petals scattered all over her office! The Naughty bus is still missing so watch out for any weird and mysterious things happening as you could have an unexpected visit from him over the weekend! These naughty acts have really given us wonderful ideas for story writing and we are almost ready to start creating our own stories called 'The Adventures of the Naughty Night Bus.'
In Maths we were introduced to the greater than (>), less than (<) and equal (=) symbols. We have been comparing numbers and understanding their value. Maths challenge – Can you identify numbers in your environment and give a number that is greater than and less than the number you have spotted?
In Science with Miss Lea, we have been looking at our similarities and differences. We have been developing our observation skills finding out who in our class has the same eye colour, hair colour, same height and who has different eye colour, hair colour and different height. We will be writing about our observations next week.
In History, Mrs Costello taught us all about Victorian toys. We had the opportunity to play with a range of these old toys and talked about how these toys are so different to our toys today. Next week we will be producing a non-chronological report about all the learning we have done about toys today and toys in the past.
In Design Technology on Monday with Mrs Fox, we designed a cup and ball toy (linking with History) and we are very exciting to make our toy next week - and have play with it of course!
We have kept our minds and bodies healthy throughout the week with a few sessions of mindfulness and fun PE lessons run by Wigan Athletic, Mrs Garner and Wigan Warriors.
Our class recognition board focus this week was to 'make your teacher smile'. Every Wagtail made it onto the recognition board because of the positive attitudes, kindness and bubbly personalities shown. How fantastic!
A big well done to Oliver and Finlay who received their Ozzie's Way Champion certificates. Oliver has shown kindness in several ways throughout the week and has helped others with a smile. Finlay has been so committed to his learning since day one, always getting involved in discussions and challenges and trying his best to impress us in his work.
Archie, Alexa, Emillie and Harrison got a special mention in our Friday Hymns, Hits and Celebrations assembly by Mrs Hillam due to their wonderful, tuneful singing. Well done and keep it up super singers!
This week all the staff had a Macmillan lunch and this added to last week's money raised in the coffee and cake afternoon. Our grand total for the Macmillan bake sale is £371. 
Thank you all so much for your support with this very worthwhile cause. 
Wishing everyone a lovely, happy weekend.
Love Wagtails xx
Posted by Martyn Ode on 5 October 2019