5 October 2019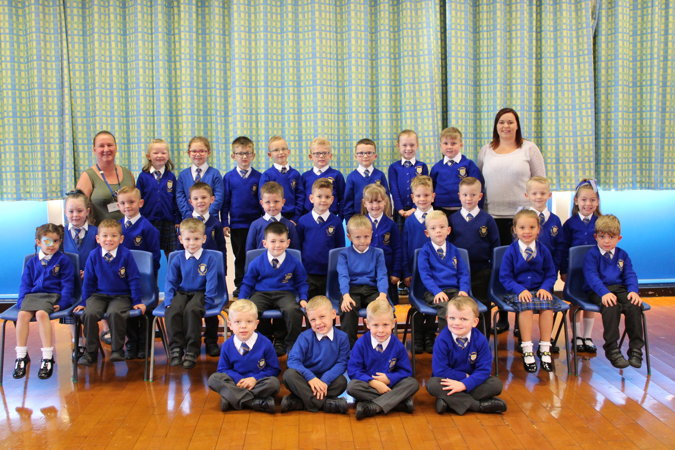 The Naughty Bus has been very naughty this week and Mrs Hassan wasn't very happy! Mrs Hassan came to our class and asked us to investigate the accusations that had been made about the Naughty Bus. He had made a big mess in our school by tipping all the stools over in the Sparkle Room, put lots of paper towels in the sink and made tyre tracks in the hall which is where we found him! We have completed a story board for what the Naughty Night Bus could do at our house, so watch out this weekend for any suspicious activity!
In maths, we have been doing lots of reasoning and problem solving for one more and one less and we have been sorting numbers less than and greater than a given number within 20.
In science, Miss Lea has been teaching us about the similarities and differences between us and in history, Miss Silver has been teaching us about 20th century toys.
Congratulations to our 2 Ozzie's Way Champions this week, Leela and Cameron! Leela always has great answers and questions in our lessons but she has really stood out in her zoo club on a Wednesday and has been asking lots of scientific questions. Cameron is a fantastic ambassador for our class. He always works hard in all of his lessons, always has his listening ears switched on and is a great friend to everyone in our class. Well done Leela and Cameron!
Our Wednesday Worder this week was Kevin. Well done Kevin for showing that you can live out the word 'faith'. Kevin has shown that we can put our faith and trust in him this week.
Next week, we have our year 1 phonics inspire session which will give you lots of information about phonics for the year ahead. Thank you to all those parents who have returned their slips to school. If you haven't returned yours yet, please could you do so next week.
Enjoy your weekend and we look forward to hearing about your adventures next week. Mrs Wibberley is hoping to take her 2 crazy dogs Hugo and Joey for a big walk in the forest if it's not raining too much!
Mrs Wibberley, Mrs Osborne and Mrs Dean
Posted by Martyn Ode on 5 October 2019