4 October 2019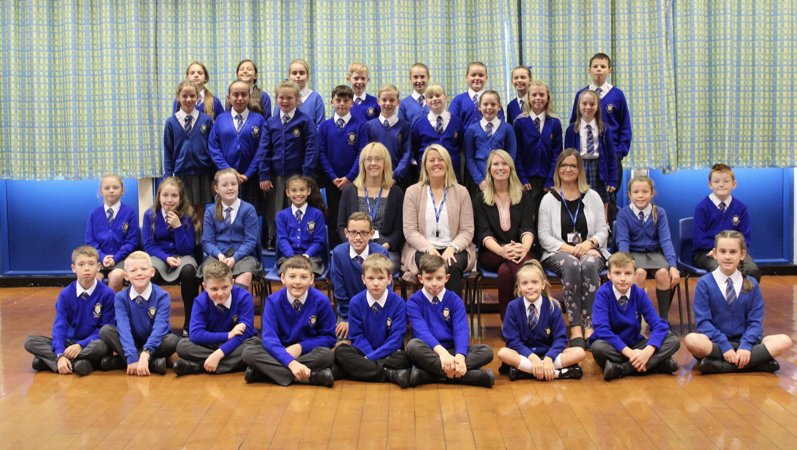 WHAT'S NEW?
Well done to Evan and Tom for being our last two weeks' winners of Ozzie's Champion. They won this award for showing kindness and determination. Our Dojo Class winner is Ava. Fantastic effort!
Thank you for those parents who attended the Maths' Workshop on Tuesday.
Eagles' Class Mass is on Monday at 2.30pm. We look forward to seeing you there!
On Tuesday morning the pupils will be visiting St. Edmund Arrowsmith to watch their production of Annie.
WEEKLY HIGHLIGHTS
In English, Eagles have been continuing to write their own version of 'The Unforgotten Coat'. We have been focusing on sectioning our writing through paragraphs and using dialogue to move action forward. You will enjoy reading these at Parent Interview on Monday 14th October. The Writer of The Month will be announced next week!
In Maths, we have been continuing to focus on long multiplication and solving word problems using this method. We will be moving onto division next week. There has also been a focus on adding and subtracting negative numbers.
All pupils have been given a TTRock Stars log in. Children should be logging on for approximately ten minutes per day to practise their times tables.
In Art, the children have been studying the artist David Hockney and using sketching pencils and watercolours to create a landscape.
In Science, the children have been specifically learning the different parts and functions of the heart!
In Computing, the pupils are designing their own games and apps.
TO REMEMBER
Spellings need to be practised regularly throughout the week. Eagles' spellings scores are very good each week with 50% of the class getting full marks
Keep practising times tables. This is a MUST!!
Well done to the eleven children who earned 10 raffle tickets for reading 5 nights out of 7. Reading folders should be brought in every Tuesday, with their diaries signed.
QUOTES FROM OUR CLASS
Jessica said, 'I felt I wrote a good story as I used good vocabulary'.
'I enjoyed doing Art and using sketching pencils', Skye said.
GUEST PUPIL BLOGGERS – WILLIAM AND GRACIE
We enjoyed doing science as we were drawing and labelling parts of the heart and the heart itself! We liked doing active maths with Mrs Hillam on Wednesday, where we were rounding numbers up to the millions. We finished our topic on 'The Unforgotten Coat' by Frank Cottrell Boyce. In Art we were preparing for our final piece on the work of David Hockney. We finally got our usernames
and passwords for Times Tables Rock stars and it is an amazing game! We have also been given our roles for class mass next Monday! We are looking forward to the Mass on Monday.
Thank you for all of your support.
Mrs Colothan, Mrs Hillam, Mrs Donlon and Mrs Jones
Posted by Martyn Ode on 4 October 2019