29 September 2019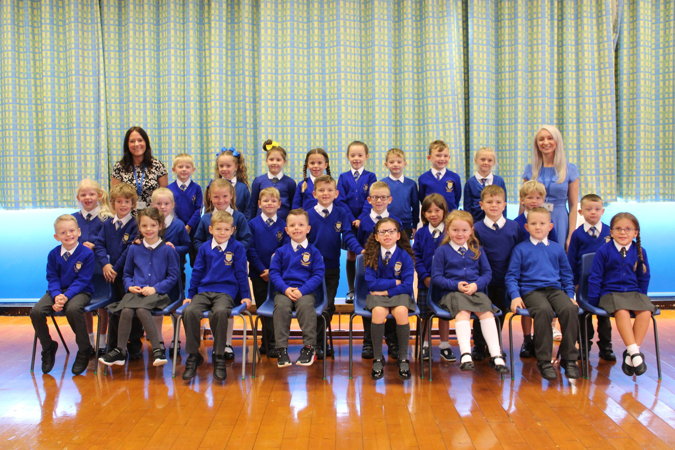 Hello everyone! What a wet week we've had! That being said, it certainly hasn't stopped our fun (and hard work) in class!
On Tuesday, we received a small present beautifully wrapped in shiny, purple paper. With much excitement, we opened it and found a big, red bus. Researching and writing facts about buses was fine until we soon found out that this bus wasn't any ordinary bus, it was in fact an extremely naughty bus! It caused chaos in our classroom but do not worry… we put him in his place by writing him a letter outlining our rules and explaining the importance of making the right choices. Let's hope we have no more mischievous behaviour from him, just like in the book.
This week we all started the Read, Write Inc spelling programme. We are taught spelling rules by aliens from an exciting online spelling planet and record our work in our own pupil log book. The new activities will take us a while to get used to but we all enjoyed the challenge of our spelling lessons this week and we are looking forward to learning about the soft c next week.
We have had lots of practical maths, using tens, ones, and giant number lines to help us understand the value of numbers. We have found placing numbers on an empty number line rather challenging so we might need a little bit of support with our homework this week. We will continue to consolidate our knowledge on this before starting to compare numbers using the greater than, less than and equal signs.
In History, we went further back in time exploring the range of toys from the early 20th century. We noticed that many of these toys are actually still available today, just a more modern version. We enjoyed comparing the same toys from then and now including Meccano sets, teddy bears and Crayola Crayons. Next week we will step back further in time and learn about Victorian toys.
French breakfast on Friday was bright and brilliant! If only Miss Silver took some pictures of our chocolate moustaches and jam covered sticky hands! Singing and dancing to the French music in the hall and confidently saying please and thank you to the staff in French was lots of fun! Our blue, white and red outfits were great too!
We would like to say a big thank you to the parents who donated yummy cakes for the Macmillan coffee and cake afternoon. They all looked delicious and certainly made our mouths water in the afternoon whilst we were busy producing bedtime prayers thanking God for our families in RE.
We hope everyone has a lovely weekend, even in the miserable weather.
Love from
Wagtails
Posted by Martyn Ode on 29 September 2019