28 September 2019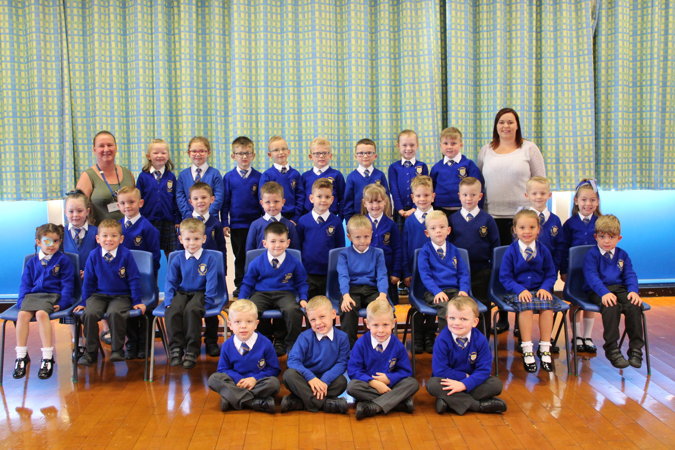 What an exciting week Sparrows have had!
We started our brand new book on Monday, The Naughty Bus. We found a present wrapped up in purple paper in our classroom and we had to guess what it was. We had lots of interesting ideas but it was a bus! The bus then made a mess of our classroom and we had to tell it some of our classroom rules that we have.
In maths, we have been learning how to order random numbers within 20 and have started to learn how to count one more and one less within 20. Please continue to work with your child to count and recognise numbers within 20 as this will help them as we progress on to addition and subtraction in the next couple of weeks.
We enjoyed a delicious French breakfast on Friday morning and had a very energetic French lesson learning about feelings. Why don't you ask your child about some of the words they learnt?
We have had lots of fun in our two PE lessons this week. With Wigan Athletic, we were learning how to defend our treasure and attack another team by stealing their treasure. With Mrs Garner, we learnt about the different ways we can travel in gymnastics and are working on improving our log rolls, egg rolls and teddy bear rolls.
Congratulations to Ivy who was our 'Wednesday Worder' this week. The Wednesday Word was 'sharing' and Ivy has had a fantastic week where she has made a big effort to ensure she is sharing with her friends and ensuring that everyone is included. Well done Ivy!
There is no Ozzie's Champion this week due to the French breakfast but we look forward to giving out 2 awards next Friday! I wonder who our champions will be?
Just a reminder that books are changed on a Monday so please ensure your child returns theirs so that we can issue a new book for them to take home on Tuesday. Homework is also due in by Wednesday, please ensure your child is completing this as it helps consolidate their learning from that week. You can help your child if they need it but please ensure they are doing the writing.
Have a fantastic weekend and we look forward to another exciting week in Sparrows!
Mrs Wibberley, Mrs Osborne and Mrs Dean.
Posted by Martyn Ode on 28 September 2019