27 September 2019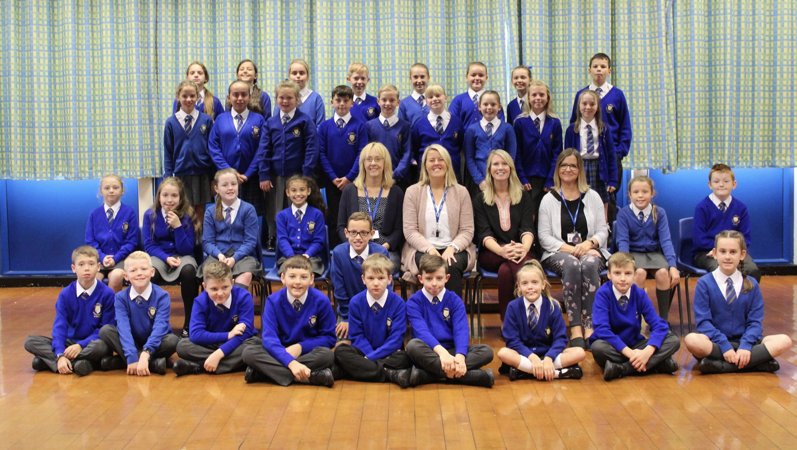 WHAT'S NEW?
Another positive week for Eagles! We are very full after eating our French breakfast this morning!
Thank you to everyone who has returned their 'Settling-in Reports'. The children have been working hard on their targets and have made a great start to achieving these .
WEEKLY HIGHLIGHTS
In English, Eagles have been writing their own version of 'The Unforgotten Tweet'. Photos of this lesson were put onto twitter and the author of the text, Frank Cottrell Boyce', liked our tweet. Very exciting!
In Maths, we have been focusing on long and short multiplication. We will continue to work on this next week. There has also been a focus on rounding numbers up to ten million.
Please could all children practise their times tables. In Year 6 all pupils should know their times tables up to 12 x12.
In Art, the children have been sketching landscapes, using sketching pencils and watercolours.
In Science, we are continuing to learn more about the heart, name parts of the heart and explain their function. Eagles had a fantastic time today using the 'Merge Cube', the app 'Mr Body' and 'Insight Heart' to bring the human body to life. See twitter for photos. We had a fantastic time!
In Computing, we had a special visitor from 'Discovery Espresso' in to watch the great work that the children have been doing with coding. Eagles have been designing their own games and apps.
TO REMEMBER
Keep practising times tables. This is a MUST!!
Well done to the ten children who earned 10 raffle tickets for reading 5 nights out of 7. Reading folders should be brought in every Tuesday, with their diaries signed.
The new date for Eagles' Class Mass is 7th October at 2.30pm.
QUOTES FROM OUR CLASS
'Being able to write how and where we liked made writing more exciting', Xavier said.
'I feel I really understand column multiplication now. I am proud of myself', Adam said.
GUEST PUPIL BLOGGERS – CHARLOTTE AND MISCHA
This week we really enjoyed our English lesson because we were able to write in different areas around our class like going outside or in the classroom. We enjoyed the active maths lesson where we were able to go outside and use our addition skills to complete a game. We also enjoyed our PE lesson because we got to play a hockey game. This week we feel more confident with long multiplication. We loved using the Merge Cube to find out about the heart in Science!
Thank you for all of your support.
Mrs Colothan, Mrs Hillam, Mrs Donlon and Mrs Jones
Posted by Jane Donlon on 27 September 2019