22 September 2019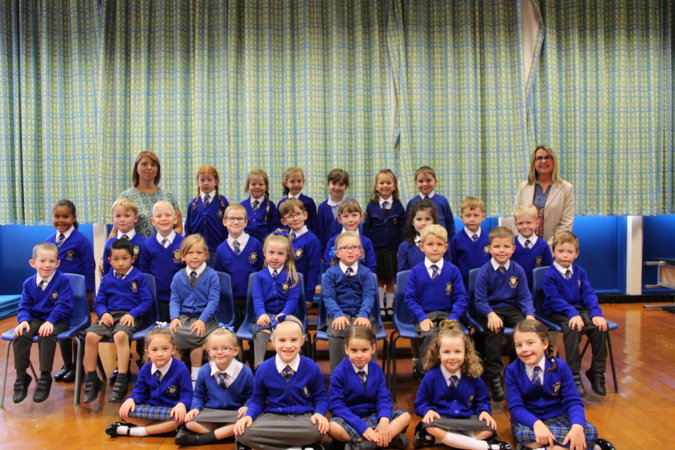 We have come to the end of another busy week in Robins. We have been finishing off our text 'Cave Baby.' We retold the story and wrote a letter from the Cave Baby to his mum and dad saying sorry for the mischief he had caused in the cave. Next week we start our new text 'Naughty Bus' – I hope we don't have a naughty bus visit our school! In maths we have been continuing our learning on place value, we have been writing numbers as words all the way up to 100 and using the dienes to partition 2 digit numbers to 100. Next week we are continuing our learning on partitioning 2 digit numbers and being introduced to the < > symbols. In Come and See we have been thinking about Psalm 28 and talking about how God cares for everyone. In art, with Mrs Fox, we have been painting a large cave painting using all the skills we have been practising over the past 2 weeks. With Mrs Wibberley we have been learning how to log on and off the laptops using our usernames and passwords. With Miss Silver we have been sharing the information that our parents/grandparents sent in all about the toys that they had when they were children. We also kept our minds and bodies healthy with regular mindfulness exercises and took part in PE lessons run by Wigan Athletic and Mrs Garner and the year 2's took part in our weekly rugby skills session with Wigan Warriors.
It has been Annabella and Colleen's birthday this week - HAPPY BIRTHDAY!
Thank you to all of the children, Atherton, Annabella and Holly, who brought in medals and certificates for our celebration assembly on Friday. Congratulations on all of your achievements. We are super proud of you!
Robins led EYFS and Key Stage 1 collective worship this week our theme was values and we focused on 'respect.' How have you shown respect to others this week?
This week's Wednesday Worder was William. Our Wednesday Word was 'trustworthy.' William can always be trusted to sensible and mature in and around our school. Our Ozzie's Champion of the Week was Colleen, who's birthday it also was on Friday – double celebration for Colleen this week. Well done William and Colleen!
Weekend challenge…. To start our new English unit on 'The Naught Bus' I would like you all to find out 5 interesting facts about buses to share with each other on Monday.
Have a great weekend getting up to lots of exciting adventures. We look forward to hearing all about them next week.
Miss Lea, Mrs Fox and Mrs Davies
Posted by Martyn Ode on 22 September 2019
---
Leave a Reply