6 September 2019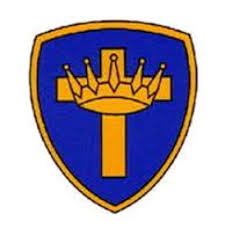 Friday 13th September
WEDNESDAY WORD – CARE
Follow us on - Twitter - @saintoswalds
THIS WEEK – During our Come and See (R.E) activities we have been thinking about what God says about us - "You are precious to me, I love you, I know you, I know your name. You are my child." We have introduced our Ozzie's Way statement to the children and have discussed what it means. Throughout the week, the children have continued to learn about the routines of our setting, finding out about where things live and working on our teamwork at tidy up time. We have also continued to complete our baseline assessment where the children have been completing a variety of tasks – they have been working with number, counting, writing their names, doing their own writing, creating pictures in the creative area and have participated in their first PE sessions. We have continued to observe how the children interact with each other during their play and have listened in on their conversations with each other. The children have settled well during dinnertime and have coped well with the dinnertime routine.
The children have been introduced to their house groups and our House point reward system. We have also introduced our classroom friends – Billy Bear and Tilly Tiger. These come home with a child each week on a Friday with one child and will need to come back to school on a Monday.
CHALLENGE FOR THE WEEKEND – Thank you for all the children's photographs, we have displayed these on our Come and See wall. This weekend we would like you to help your child to complete the five senses worksheet. The children can draw a picture to represent each of the five senses. Please could you make a comment on how they coped with the activity – completed independently or needed some support or needed lots of support. If the children wish they can bring in an object related to one of the five senses to add to our investigation table. This activity will support us with our work next week on senses.
NEXT WEEK – We will be continuing to go over our rules and routines and ensuring that all children are confident within the environment now that all children have come together. We will also be continuing with our baseline assessments and introducing the children to our Literacy, Maths, Come and See and topic sessions. PE day is Friday afternoon. Please ensure that all PE kits are in school by Monday if you have not done so already.
ASSESSMENT MEETING – Thank you to all the parents and carers that attended the meeting. We have sent home a copy of the meeting notes with your child for the parents who did not attend. If you have any questions please do not hesitate to come and speak to the class teacher. Remember to connect to See-saw to view your child's learning journey.
DINNER TIMES - We acknowledge that most of your children will be accessing the free school meals which are available to all children under 7 at the moment and that you will be using the live kitchen at home to assist your child in making their dinnertime choices. If you have still not registered with the 'live kitchen' please do so as soon as possible. If you require more information, please contact the school office. If your child will be bringing a packed lunch for dinner could you, please ensure that their name is written clearly on their lunchbox. We do ask children to bring home any of their packed lunch that they did not like/want to eat so you can monitor what your child has been eating.
FIRST DAYS PHOTOGRAPH – Today the Wigan Observer came into school to take a class photograph of Owlets and Eaglets. These appear in the Wigan Observer in the next few week's. We will be informed by the paper when these will be going in and we will inform you.
Please remember to send in your photo consent forms or your child will not be able to be part of the class photograph.
READING FOLDERS – Thank you to all the parents who have brought their child's blue reading folder into school. We are looking to send home books Tuesday 17th September, the books we send home initially will not have words in for the children to read, they will be books for you to share and talk about with the children. Reading books need to be returned each Monday so that we can exchange books ready to be sent home each Tuesday. Please hand any late folders to the class teacher so that they are able to change the books as soon as possible. We do like the children to bring in their blue folders each day so that it makes the carrying of pictures and letters easier for the children.
HAIRSTYLES – Please be reminded that children, both boys and girls with long hair should have their hair tied up.
PRAYERS WE HAVE BEEN LEARNING THIS WEEK
Good Morning Song/prayer
Good Morning Lord,
We praise your holy name,
And thank you for giving us this lovely new day. (repeat)
Dear God our Father,
I give to you, all that I think and say and do.
All my work and all my happy play.
I will give to you today.
Amen.
End of the day song/prayer
Now the day is over we lift our hands and say.
Thank you heavenly Father for today.
We're sorry for the wrong things.
But glad about the right.
Keep us heavenly Father.
In your love tonight.
Dear God our Father.
We're going home. Sh Sh. We're going home. Sh Sh
We're going home to the ones we love.
So I ask you Lord to bless this night.
And keep us safe till the morning light.
We're going home. Sh Sh. We're going home. Sh Sh
We're going home so good night to everyone. Sh Sh
I FOLLOW "THE OZZIES WAY" CERTIFICATES
Well done to Amaya Parr and Grace Falzon this week.
Enjoy the weekend and remember to attend Mass on Sunday.
Mrs Gill Early Years Leader and all the Foundation Staff
Parents / carers of children in Eaglets
(Miss Davies) session this week –
Reading Inspire session
9am - 11am.
Parents / carers of children in Owlets (Mrs Gill) session this week –
Reading Inspire session
1.30pm–3.30pm
Please come to the classroom where you will be asked to wait whilst we get the children settled before asking you to come into the classroom. Thank you for your support.
Due to the retirement of Father Brian Mass time has changed from 10.30am to 11am. Please bring your child to church at this time for our Presentation Mass. During the Mass the children will be welcomed individually by Deacon Paul who will call out your child's name and encourage them to wave to the congregation and they will be remembered in the prayers during Mass as they embark on their journey through school. The children are welcome to go up with you and receive a blessing at Holy Communion and they are also able to join the children's liturgy group during part of the Mass, if they wish.
Please remind your child about their behaviour in church and encourage them to cross their arms as they go up for their blessing during Holy Communion. The Early Year's staff will be there and we hope that all families will be able to attend this special occasion. Please be reminded that all non-Catholic families are invited to attend too.
We look forward to seeing you all there.
Posted by Jane Donlon on 6 September 2019
Category: Owlets' and Eaglets' Class Blog 2019/20
---
Leave a Reply