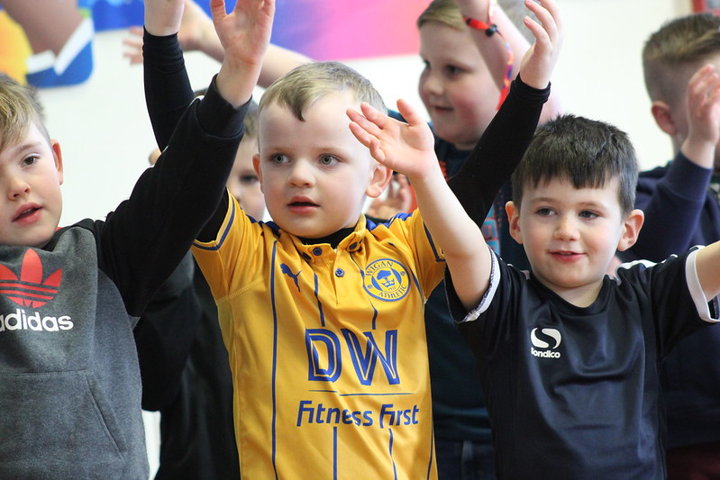 What an exciting day we have had in Sparrows! We started our day with our assembly all about change where the children were fantastic. My favourite part has got to be the song we sang - New Life. Photos from the assembly can be seen by copying this link - https://flic.kr/s/aHsmGJy2d2

We then…
Category: Sparrows' Class Blog 2019/20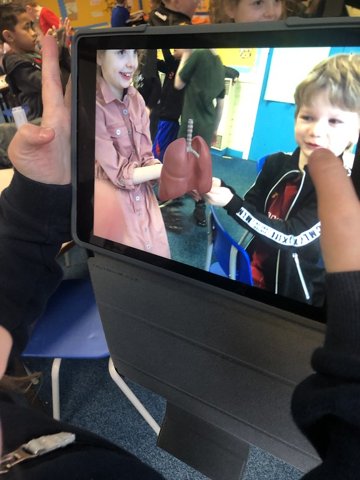 It may be Friday 13th but it is still Friday and a reason to dance! Good afternoon!
Wagtails have all been super comfortable in their sportswear today for Sport Relief. This year the theme is 'Its Game On'. So we all got our kit on, we got involved with a circuit training session and donated. …
Category: Wagtails' Class Blog 2019/20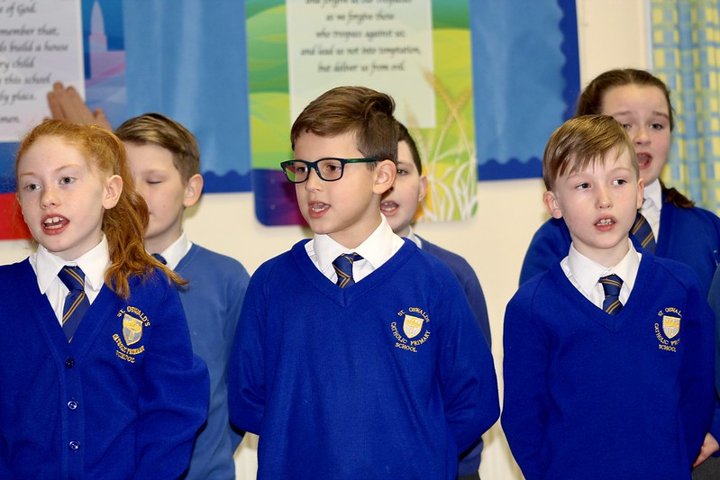 Well done to Charlie who is our Ozzie's champion this week and to Mia who is our Wednesday Worder.
Thank for your donations for Sport Relief. Today the children participated in Sports Relief activities in the hall.
Yesterday we had a visit from two very friendly police officers who told us…
Category: Magpies' Class Blog 2019/20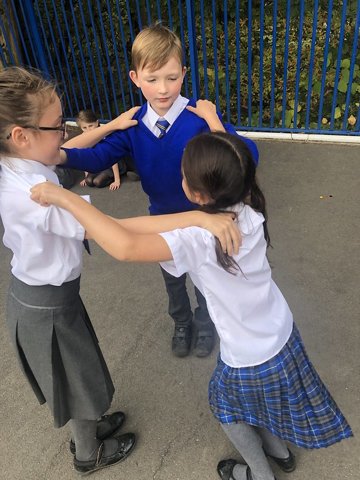 This week, the children have worked very hard on a series of assessment activities. The results of these will feed into my teacher assessment of where the pupils learning is at the moment and give a further indication about what we need to work on for the remaining of the year . Well done to the…
Category: Blackbirds' Class Blog 2019/20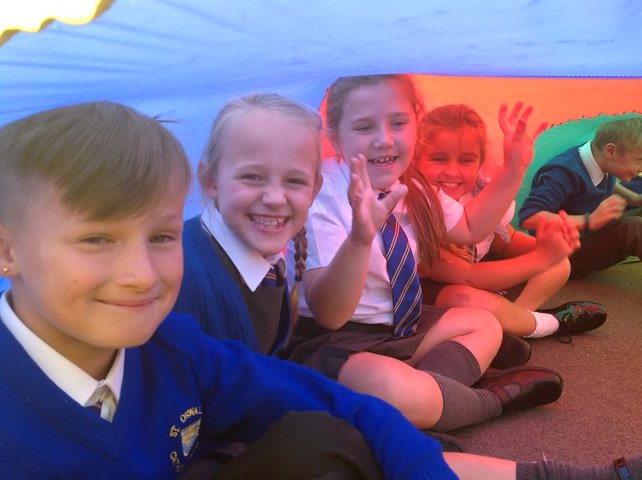 The children have worked extremely hard this week completing their assessments. Every single one of them has tried their best!
We have also had a few treats this week! Because we worked hard, the children have been rewarded with free choice! We have also celebrated Sport Relief today by…
Category: Starlings' Class Blog 2019/20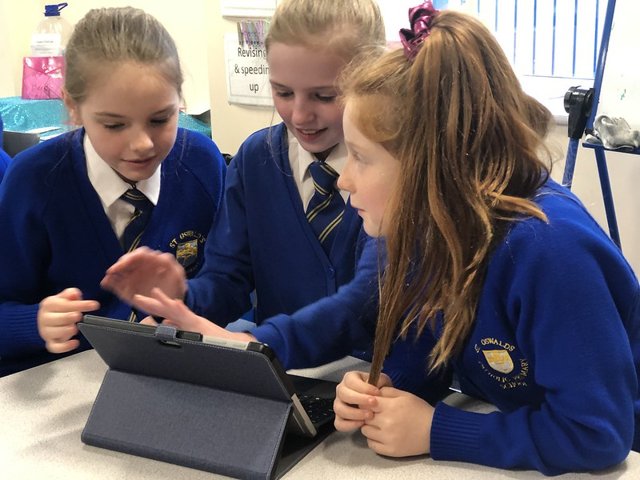 Happy Friday from Seagulls.
This week, in addition to celebrating Sports Relief, has been Assessment Week. The children have worked tremendously hard and have shown the progress that they have made in their learning over the last term. This progress and any areas to work on at home will be…
Category: Seagulls' Class Blog 2019/20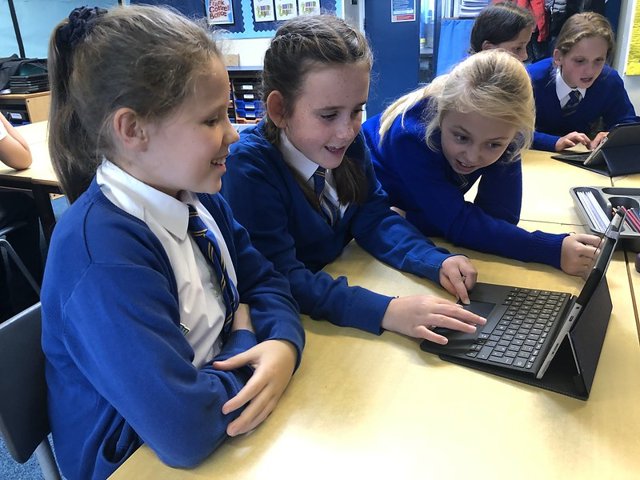 This week Eagles have been really busy completing their assessments. Once they've been marked, we've gone through them to see where they could have picked up some extra marks. We've been so impressed with their attitudes this week and also the standard in a lot of the homework books has been…
Category: Eagles' Class Blog 2019/20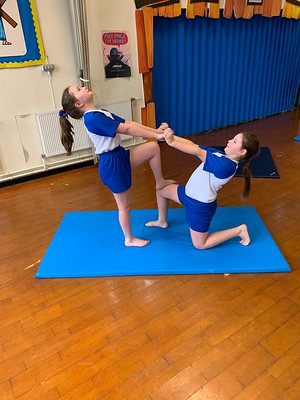 What's new?
Well done to Amy who is this week's Ozzie's Champion. She consistently demonstrates the Ozzie's way each and every single day. Well done to Amy!
Thursday saw the local PCSOs visiting classes to inform the children about their daily work. The children found this a very…
Category: Owls' Class Blog 2019/20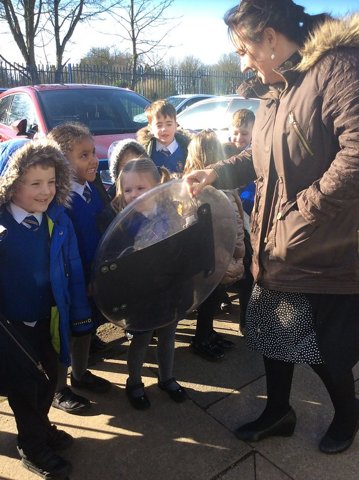 WEDNESDAY WORD – GOD'S LOVE
Our Wednesday word champions for this week are Olivia and Madison who try and be like Jesus in all that they do and have a caring nature towards others. Well done to the both of you.
I FOLLOW "THE OZZIES WAY" CHAMPIONS
Well done to Maleesha and Myles M this…
Category: Owlets' and Eaglets' Class Blog 2019/20
Time flies when you're having fun! It's that time already – the weekly blog!
Let's start by congratulating Issac for achieving this week's Ozzie's Champion certificate. Isaac has made us super proud this week with his determination, effort and love for learning. He created a wonderful…
Category: Wagtails' Class Blog 2019/20
We have had a great week in Robin's this week! We started the week excited about the book characters that we were going to come dressed as for World Book Day on Thursday.
In English we have continued with our text 'The Owl and the Pussy Cat.' We have worked hard on finding rhyming words,…
Category: Robins' Class Blog 2019/20
What an amazing day we had yesterday! All the children looked fantastic in their World Book Day costumes. We had a few Harry Potters, George from George's Marvellous Medicine, Denise the Menace and The Hungry Caterpillar just to name a few. Congratulations to James who won the potato competition…
Category: Sparrows' Class Blog 2019/20